7 children killed in New York house fire, only one child and mother survive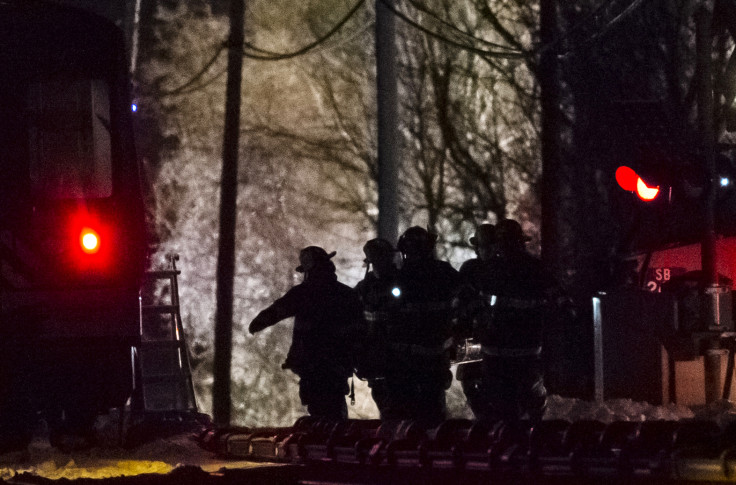 Seven children have died after a fire raged through their home in Brooklyn, New York, in the early hours of Saturday morning, officials have said.
Nine people, including eight children and an adult woman were caught up in the inferno which trapped them in their home shortly before 12:30am (4.30am GMT). The age of the deceased children ranges from five to 15 and they are believed to be related.
Officials from New York's Fire Department (FDNY) said that one child died at the scene whilst the others died as they were rushed to hospital with severe burns. The mother was taken to the burn unit at Jacobi Medical Center in the Bronx whilst the sole child survivor was taken to Staten Island University Hospital North with serious injuries.
The fire tore through the first and second floors of the three-storey home and witnesses recounted the woman's screams for help after she escaped by jumping out of a window.
"I heard the mother yelling: 'My kids are in there! My kids are in there! Get them out! Get them out!'" said Nate Weber, a neighbour.
"The mother was outside. She was burned. She jumped out the window. There's still blood on the floor."
Fearing the worst, Weber said: "I was standing in front of the house when the smoke just hit me. I saw the smoke and I knew it was bad news."
As the firefighters battled to extinguish the fire, volunteer ambulance service, Hatzolah and other paramedics worked desperately to save the victims.
"Two of the children weren't breathing when they brought them out. The firefighters were running with them down the street on stretchers," a Hatzolah volunteer at the scene said. "The mother was covered in soot. It's horrible inside."
The blaze was tended to by 106 firefighters and 25 engines from the FDNY and other units and brought the fire under control at 1:30am (5.30am). Fire department spokesman, Jim Long has said that the cause of the deadly inferno is being investigated by the city fire marshal's office.
© Copyright IBTimes 2023. All rights reserved.