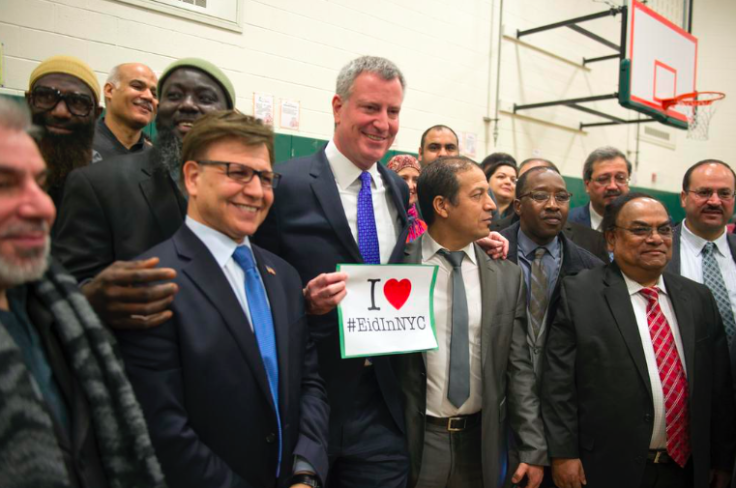 Public schools across New York City will soon be observing two crucial Muslim holidays, Eid al-Fitr and Eid al-Adha, starting the 2015-2016 academic year.
The announcement by the city's Mayor Bill de Blasio on 4 March, is in line with his election pledge to better integrate NYC's growing Muslim population.
"This is a common-sense change and one that recognizes our growing Muslim community and honours its contributions to our city," said Mayor de Blasio.
"The way to approach a multicultural society is to embrace them and listen to their needs."
The first Eid holiday is expected to be observed on 24 September this year, on the occasion of Eid al-Adha, said de Blasio.
New York City Schools Chancellor, Carmen Fariña, said the Muslim holidays addition to the schools' calendar will honour the diversity of the 1.1 million students registered in the largest US school district.
"This new addition will also enable a teachable moment in the classroom for our students to learn about religious tolerance and the societal contributions of various cultures," said Fariña.
Vermont, Massachusetts, and New Jersey already close their public schools on Muslim holidays.