75 cent Adolf Hitler painting donated to Dutch Holocaust institute collection
NIOD said preliminary investigations suggested the watercolour is authentic.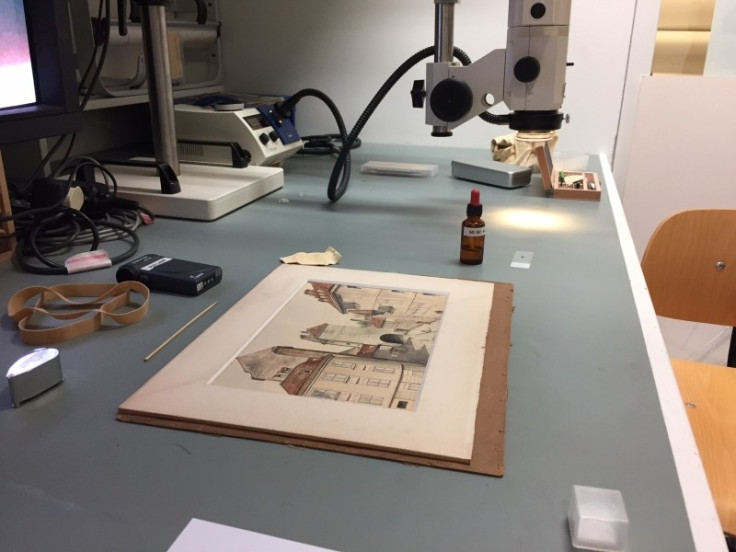 A genocide institute in the Netherlands had said that a painting brought to them by a visitor is an original watercolour by the leader of Nazi Germany, Adolf Hitler.
In a news release, NIOD, the Institute for War, Holocaust and Genocide Studies, said that the painting had been brought in by a visitor last spring and has since been undergoing an authentication process. The preliminary conclusion is that the painting, a street scene in Vienna, is in fact an authentic watercolour by the brutal dictator.
Between 1909 and 1913, Hitler painted thousands of postcards to makes ends meet, NIOD said - of those around 700-800 are known about. There are also numerous forgeries, meaning any supposed originals need to be scrupulously investigated.
Along with an A. Hitler signature at the bottom, the watercolor featurs two officials seals on the back. Researchers at the University of Amsterdam said that the seals were conclusive proof of authenticity.
The manner that the painting was brought to the institute also led them to believe there was no foul play: there was nothing particularly suspicious and no one was set to make any gains from the institute acquiring the work.
A report by Dutch newspaper de Volkskrant said that the owner had previously offered it to two auction houses who had refused it.
Thee painting was was donated by an unidentified woman whose father originally bought the painting at a stamp and coin market "for 75 cents and only realised when he got home that it was signed by 'A. Hitler'," the paper said.
For Gertjan Dikken with the NIOD acquisitions, the find gave him a "historical sensation". "As far as we know we are the only heritage institution in the Netherlands that owns a painting by Hitler," Dikken said.
NIOD said the painting would be incorporated into its collection for educational and research purposes. Though the preliminary conclusion has said that the painting is an original, the institute said it would continue to examine the piece to see if further investigation would be necessary.