Three quarters of French voters want Republican candidate Francois Fillon to withdraw from the presidential race, an Odoxa poll published today (17 March) revealed.
Fillon is currently under formal investigation after allegations surfaced that the presidential hopeful paid his wife and children hundreds of thousands of euros of taxpayers' money for fake parliamentary jobs.
The investigation is now also looking into gifts Fillon received as a presidential candidate, including luxury suits, a judicial source said on 16 March according to Reuters.
Many assumed that Fillon would announce his resignation at a press conference on 1 March. Instead he declared that he been formally summoned by magistrates to answer questions about his finances.
He is alleged to have paid his wife Penelope and his children over €900,000 (£760,000) as legislative aides. Staff claim that they never saw Penelope working for her husband.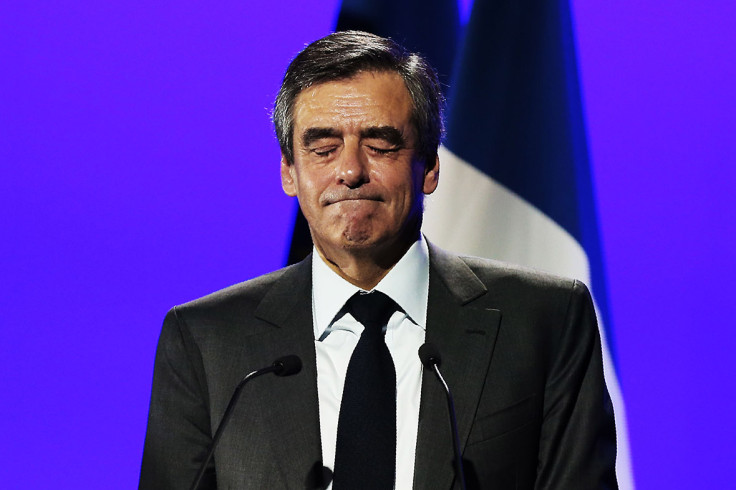 The former front runner in the French election campaign, Fillon is now trailing behind far-right leader Marine Le Pen and centrist candidate Emmanuel Macron in the polls. Le Pen and Macron are polling at 26.3% and 25.3% respectively, while Fillon is at 19.2%, according to Financial Times analysis.
The financial scandal has seriously damaged Fillon's reputation. According to the Odoxa poll carried out among 1,006 people for France Info radio, 89% of voters believe that he is "not honest" and more than 75% think he is neither "convincing" nor "close to their concerns."