Francois Fillon poll numbers go into free fall as French prosecutors launch inquiry into Republican
Fillon had been seen as the most likely candidate to face off against extreme-right leader Marine Le Pen.
French prosecutors have launched a judicial inquiry into French presidential candidate François Fillon just as the Republican leader falls into third place in polls for April's election.
Conservative Fillon had been seen as the most likely candidate to face off against extreme-right leader Marine Le Pen in upcoming elections before he became embroiled in the scandal in which he is accused of paying hundreds of thousands of euros to family members for work they did not do.
Sky News reported that the former Prime Minister would now be probed by a magistrate for the alleged embezzlement of public funds and misappropriation of corporate assets.
The fresh investigation comes as polls show centrist Emmanuel Macron has leaped ahead of Fillon and is now the most likely to face Marine Le Pen in the second round of presidential elections in May.
According to Bloomberg news, two polls recent have given Macron 25% of the electorate, two points behind Le Pen. Before these fresh investigations began, François Fillon was given 20% support according to a Kantar Sofres poll and 19% in a similar Oxoda Dentsu survey.
Macron's surge in the polls appears to have been the result of consolidating support from the centre and on his left. François de Rugy from France's ecology party and François Bayrou, a veteran centrist politician, have thrown their weight behind the 39-year-old.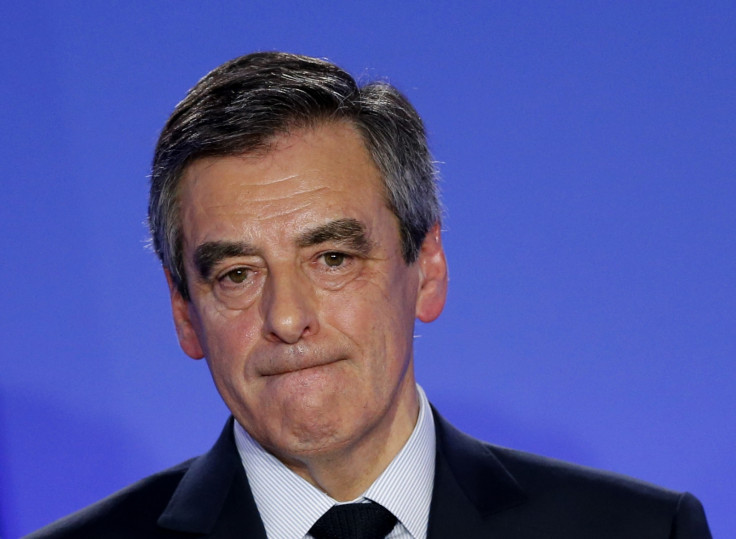 Crucially, Socialist Party MP Christophe Caresche has said that he will abandon his party's nominee, Benoit Hamon, for Macron, citing his electability as the primary reason for supporting the independent candidate.
Fillon's bid for the presidency has struggled to recover following allegations that he paid members of his family hundreds of thousands of euros for work they never did.
The weekly satirical newspaper Canard Enchaine has published a series of stories on Fillon and his family since January alleging that his wife Penelope was paid €875,000 (£746,000) as a legislative aid. Testimony from a number of former employees in Fillon's office, as well as Penelope's own answers given in previous interviews, have been given as evidence that she never worked for her husband and essentially was paid for a "fake" job. The couple's two children also reportedly earned €84,000 between them from 2005 to 2007. Fillon has maintained he is the target of a witch-hunt but has apologised for involving his family in his political work.
© Copyright IBTimes 2023. All rights reserved.