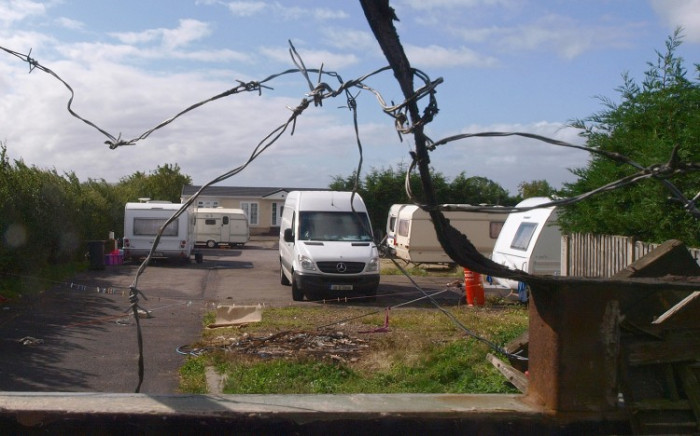 Police have rescued eight male "virtual slaves" aged 17-46 from a caravan site in Bedfordshire, arresting two men and two women. Some of the victims received medical and psychological treatment after being held in "cramped and filthy" conditions for many years.
65 officers, including helicopters and a dogs unit, took part in the dawn raid at the Green Acres site near Leighton Buzzard. Four people were arrested under the Coroners and Justice Act 2009, another for breach of the peace and a sixth for obstructing a police officer.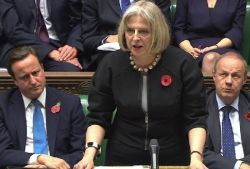 "The men we found at the plot were in a poor state of physical health and the conditions they were living in were cramped and filthy," said Chief Inspector Tania Coulson. "We believe that some of the victims had been living and working there in a state of virtual slavery, some for just a few days/weeks and others for many years."
Some of those rescued from the site reportedly refused to engage with the police but Coulson said the offences under investigation were serious and asked anyone with relevant information to come forward.
"We understand that some people may have information about what has been happening, but have been too scared to come forward and report it. People who do want to talk to us about this matter should contact us on 101, or Crimestoppers, which is both anonymous and independent from the police. You do not have to give your name, but if you do we will keep it secret."
The Green Acres site was subject to a well-publicised raid in 2011 as part of "Operation Netwing". On that occasion 24 slaves were discovered and four people - James, Josie, Patrick and Tommy Connors - convicted. They are serving a total of 27 years in prison.
Earlier this month the Association of Chief Police Officers (ACPO) warned that much of the cannabis production in the UK is done by coercing vulnerable people. In many similar cases, the slaves have typically been homeless, alcoholic or similarly vulnerable, enticed to sites by the offer of work and then being unable to leave due to physical threats.
The Home Office recently launched a campaign to raise awareness of the issue of modern slavery, with Home Secretary Theresa May drawing up a Modern Slavery Bill. Anyone with information is asked to ring 0800 0121 700.