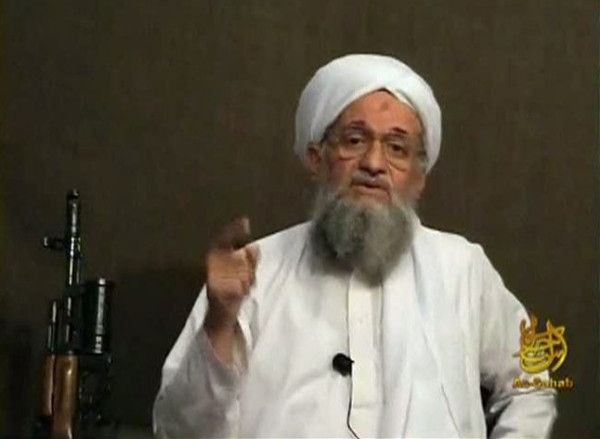 The US government is on a mission to wipe out the Muslims and the American Muslims should brace for a "holocaust," says the Islamic militant group al-Qaida in a video released on the 11th anniversary of the 9/11 attack,
"Today, American Muslims are being killed in Yemen, tomorrow they're going to be killed (by the U.S. government) in New York and Los Angeles. Get ready for the holocaust," said the American spokesperson of the group, Adam Gadahn, referring to the recent attacks in Yemen.
The group has released an anniversary video featuring Gadahn along with its leader Ayman al-Zawahiri and was translated by the US-based SITE Intelligent Group which monitors militants' websites.
Zawahiri, a native Egyptian took control of the militant group soon after the US forces killed its former leader Osama Bin Laden.
In the video, Gadahn also rejected the US' idea of "America is crystal-clear about its opposition to Islam as a political system".
The video titled Truth has come and Falsehood has Perished has been splashed across the Jihadist forums in the cyber space. The video was released by al-Qaida's media arm as-Sahab.
The 90-minute documentary-style tape also says the US has lost the battlefront in many regions, the claim which was widely trumpeted by Taliban on the eve of the anniversary.
The anniversary of 9/11 is approaching America this year at a time when it is facing utter defeat in Afghanistan militarily, politically, economically and in all other facets and it has exhausted all other means through which to prolong its illegal war," said Taliban.