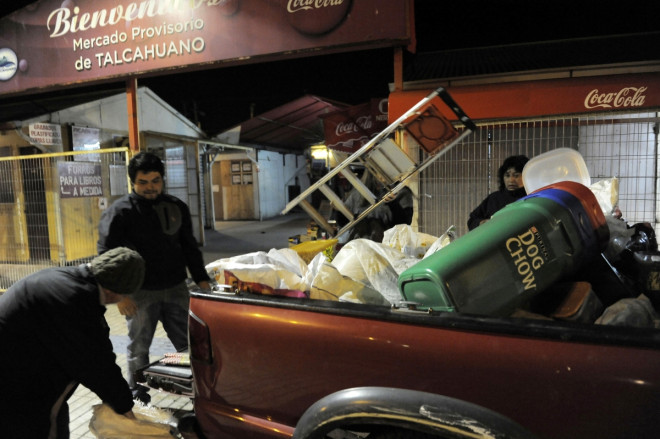 A powerful 8.2 magnitude earthquake struck off northern Chile on Tuesday night, triggering a tsunami warning for the Pacific coastline.
The earthquake was shallow, striking only 10km below the seabed, potentially making it more destructive. The tremor was reported around 8.30 pm, 86km off Iquique port in north-west Chile.
"An earthquake of this size has the potential to generate a destructive tsunami that can strike coastlines near the epicentre within minutes and more distant coastlines within hours," the Tsunami Warning Center (TWC) said.
At least eight aftershocks were reported in the aftermath of the tremor and seismologists have warned that the chances of bigger quakes cannot be discounted, according to BBC.
According to the US Geological Survey the latest tremor occurred in a quake-prone region where several tremors have been reported in recent years.
Landslides and destruction of houses have been reported in Chile, and highways were clogged as people tried to evacuate from vulnerable areas.
The quake shook buildings in Peru, while in Bolivian capital La Paz the impact was equivalent to a magnitude 4.5 earthquake.
In Chile, where a tsunami warning has been issued, high waves slammed the coast in as little as 45 minutes after the tremor was reported.
"We have asked citizens to evacuate the entire coast... there is no serious damage to houses... there have been no people hurt," Mahmud Aleuy, Chilean home office minister, said.
Chilean authorities said large tsunami waves could hit Robinson Crusoe Island and other places in the Juan Fernandez archipelago around midnight local time.
A "Tsunami watch", a milder form of alert, was issued for Costa Rica, Nicaragua, El Salvador, Guatemala, Mexico and Honduras.
"Everyone along our coast should be alert and ready," Ecuadoran President Rafael Correa tweeted.