9 British medical students travel to Syria to work in Isis territory as medics
Families travel to Turkey-Syria border to try to persuade the four men and five women to return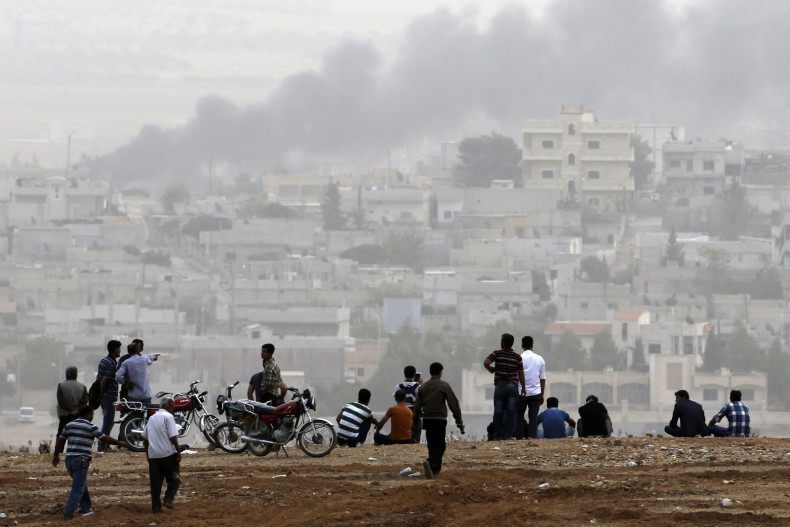 Nine British medical students and doctors are feared to have travelled to Syria to work in areas controlled by Islamic State (Isis).
The group, all in their late teens or early 20s, had been studying medicine in Khartoum, Sudan, and are believed to have entered Syria over a week ago. They flew from the Sudanese capital to Istanbul on 12 March, before taking a bus to the border the following day and crossing soon after.
The four men and five women did not inform their parents of their plans, the Observer reported, though when they reached the border some members of the group sent messages telling them they had travelled to the war-torn region to do voluntary work helping Syrians.
Worried relatives have travelled to the Turkish-Syrian border to try to persuade them to return.
"She was living in [Africa] a land which needs a lot of doctors everywhere. Why would she go all the way to Syria for volunteering?" Maumoon Abdulqadir, the father of one of the girls, Lena Maumoon Abdulqadir, told Turkey's Birgün newspaper.
It is believed the group travelled to areas controlled by IS in order to help the wounded, but are not planning to fight.
"We all assume that they are in Tel Abyad now, which is under IS control. The conflict out there is fierce, so medical help must be needed," Turkish opposition politician Mehmet Ali Ediboglu told the Observer. "They have been cheated, brainwashed. That is what I, and their relatives, think."
"These kids were born and raised in England, but they were sent to Sudan to study at medical school," Ediboglu said. "I've asked the families why they sent their children to study there, and as I understood it, they wanted them to experience a more Islamic culture and not to forget their roots."
A Foreign Office spokesman said: "We are providing consular assistance to the families. We have informed the Turkish police to try and ascertain their whereabouts.
"The best way for the public to help is to donate to or otherwise support UK-registered charities with ongoing relief operations."
If the medics tried to return to the UK, they would not automatically face prosecution under anti-terror laws, if they could prove they had not been fighting.
Three British schoolgirls travelled to Syria to join IS last month. The trio left their homes in east London after telling their families they would be out for the day.
According to British security services, around 600 Britons have travelled to IS-held territories in Syria or Iraq, including Mohammed Emwazi, the man also known as Jihadi John, who has been shown beheading hostages in several videos released by the group.