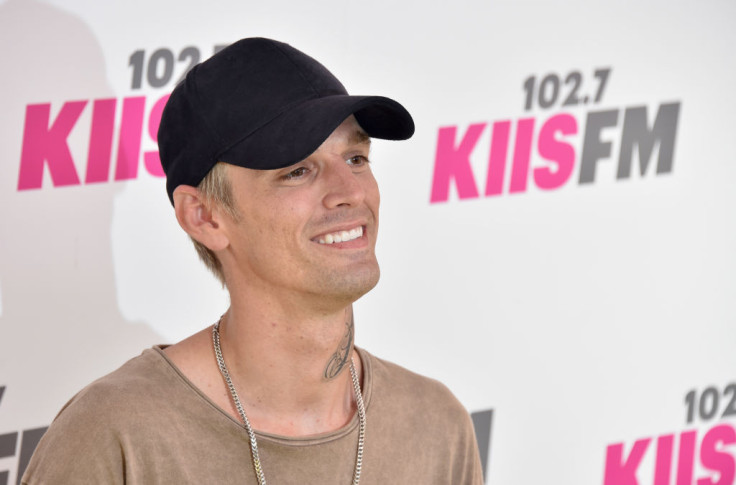 Following a tumultuous few months, which saw him lose his father, get arrested for driving under the influence and get into a public feud with his estranged older brother, Aaron Carter has now revealed that he fears his weight has plummeted to just 115lbs (8 st) because he is HIV-positive.
The 29-year-old singer revealed his health scare during an appearance on American show The Doctors as part of a two-part special. "I need help, I'm scared," he confessed in a clip from the program. "Because I'm so skinny, I'm still so skinny. And that was the biggest one for me."
Carter, who is now 35 pounds underweight for a man of his height, added that his greatest fear "is not being able to live as long as I can. That's my greatest fear".
The I Want Candy hitmaker is expected to receive his results on Thursday (14 September) when the second show airs.
As well as being HIV-positive, Carter also expressed his concerns that he may have stomach ulcers.
Carter, whose hits include Aaron's Party and Crazy Little Party Girl, admitted to a dependence on prescription drugs following his arrest for marijuana possession earlier this year. Drug test results revealed he had taken marijuana and a cocktail of benzodiazepines and opiates, including Xanax, which he told doctors he used the block out 'pain and angst'. He tested negative for cocaine and meth.
He also spoke to host Travis Lane Stork about his constant trips to the dermatologist, saying: "I get fillers. Restylane, Voluma, Rejuviderm. I get all three, and I'm going to continue doing it. It makes me smile in the mirror."
However, the former child star, who famously dated Lindsay Lohan, soon broke down in tears admitting he "want to get better".
Back in August, Carter came out as bisexual after deciding to free himself of the secret that was "weighing on my chest for nearly half of my life". In an emotional open letter posted on his Twitter, he said finally opening up about his sexuality "doesn't bring me shame".
"I grew up in this entertainment industry at a very young age and when I was around 13-year-old I started to find boys and girls attractive," the I'm All About You hitmaker explained.
"There were years that went by that I thought about it, but it wasn't until I was 17-year-old, after a few relationships with girls, I had an experience with a male that I had an attraction to who I also worked with and grew up with."
"To me, music has always been my temple. Music will ALWAYS be what transcends all of us and myself. The studio has always been my safe haven. But the ultimate goal for me is to be satisfied. I never want to be a figure of disappointment.