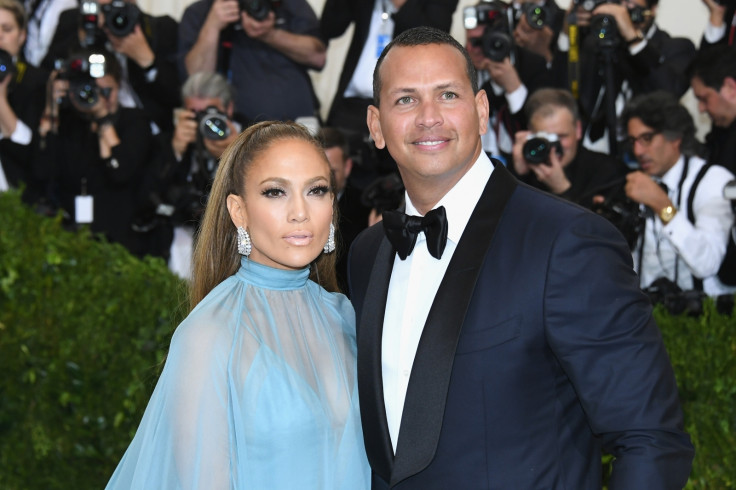 Jennifer Lopez is enjoying a "good relationship" for the first time ever thanks to her boyfriend, former baseball player Alex Rodriguez. In a cover interview for Hola USA, the singer gushed about the connection she has with the Yankees alum.
"I'm in a good relationship. I feel like I can say that for the first time – I don't know – maybe ever," she said. "And not that I didn't have great relationships, full of love and adventure, but this is the first relationship I've been where I feel like we really make each other better.
"We complement each other, and there's really pure, true love. Just wanting to support the other person and make them happy. So there's a different selflessness in the love that's beautiful and different. And healthy!"
JLo explained that she has come a long way in understanding herself and experiencing new things. Her new Spanish album Por Primera Vez reflects these new experiences. "It's about how we are always kind of reinventing ourselves, experiencing things for the first time, no matter how old you are," she explained.
Lopez is not the only one feeling the recent positive change. Rodriguez has also opened up about the effect his relationship has had on his life and on his daughters.
"My girls adore Jennifer," the 42-year-old sports personality shared of his daughters Ella and Natasha. "She's a great role model and they want to do exactly what Jennifer does. They want to sing, they want to dance, they want to produce, they want to direct.
"A lot of people don't know she's also a great athlete and a great business person, and for me, I'm the luckiest father in the world to be able to expose my beautiful daughters to someone as brilliant as Jennifer," he gushed.
The I Ain't Your Mama singer has twins – son Maximilian David and daughter Emme Maribel – with her ex-husband Marc Anthony. The 48-year-old posed with Emme for the Hola photoshoot and shared a video of the same on Instagram.