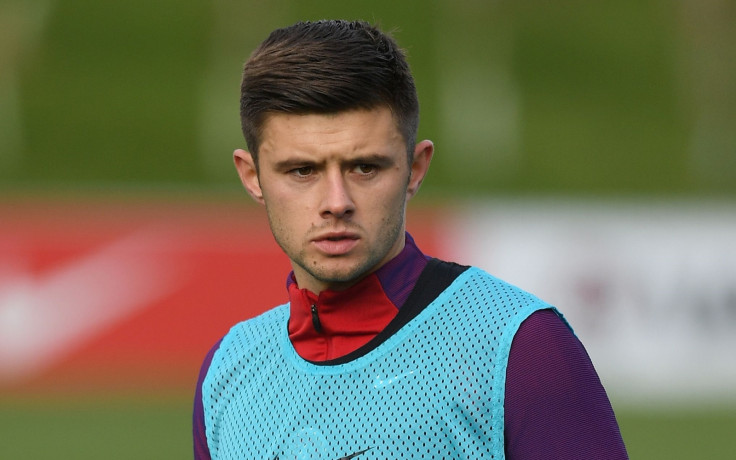 West Ham United defender Aaron Cresswell has described how a rejection by Liverpool inspired him to reach the summit of the game which now sees him on the brink of a senior England debut. Cresswell was rejected as a 15-year-old by the Reds, but is now among the leading full-backs in the Premier League.
The 26-year-old was released by the Merseyside club in 2005 having trained with the club's academy; with his dad having informed him following his final visit to the club's training facility. However, his departure sparked an upturn in his career which saw him signed by Tranmere Rovers, before winning moves to Ipswich Town and then the Hammers who he joined in 2014.
"My dad told me in the car," Cresswell told The Daily Telegraph. "I couldn't get my head around it at first. They pull the parents to one side and tell them: 'It's not to be but it's not the end.' I was devastated. As a kid, you are in a bubble of playing for Liverpool. It was all I had done for two years and I had enjoyed it so much.
"It wasn't about a job, or thinking: 'I won't make it.' It was about playing for the club I supported. Everyone around me was a Liverpool fan. It was just purely for the love of football. My dad said: 'It is not the end of the world. Go back with your mates. Just play with a smile on your face and enjoy it.' That's what I did. I went back with the lads."
Reports earlier in the year via The Sun suggested that Liverpool manager Jurgen Klopp was interested in bringing Cresswell back to Anfield to solve the club's full-back problems, in a deal worth £15m ($18.6m). James Milner has been forced into playing at left-back this term, with Klopp having lost faith with Spaniard Alberto Moreno.
Two impressive campaigns with West Ham saw him become a late contender to feature in Roy Hodgson's England squad for the European Championship, however he was overlooked as Danny Rose and Ryan Bertrand were selected for the France finals. But having been parachuted into the latest squad for the World Cup qualifier against Scotland and friendly with Spain Cresswell has once again proved his powers of recovery to be strong.
"I can't wait to be part of it," he added. "I just want to enjoy the experience and do my best in training and, if I can do that, then I hope I can achieve my dream of pulling on an England shirt, which is what I've wanted to do ever since I started playing football as a little kid in Liverpool."