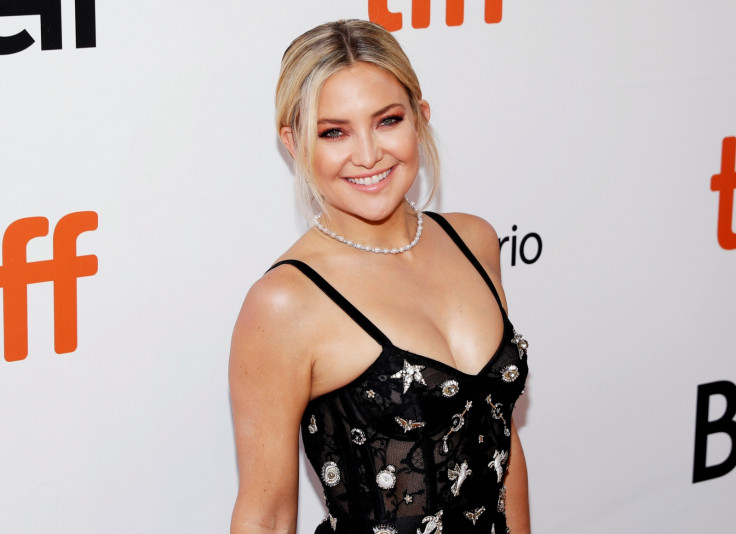 Decked in a stunning multi-coloured cleavage-baring one-piece, Hollywood star Kate Hudson covers the latest issue of Cosmopolitan magazine.
And like always social media has been abuzz about the blonde beauty – but it's not her smouldering looks or the plunging neckline that has sparked the chatter, rather a comment made by the actress about her C-section delivery, which is now being deemed by many as "insensitive".
Dishing out personal details for the cover story, Hudson cheekily answered that the "laziest thing" she has even done was "Have a C-section". The mother-of-two had a cesarean delivery when she welcomed her elder son Ryder with ex-husband Chris Robinson in 2004.
But the 38-year-old actress' C-section remark seems to have not gone down well with many of her fans, especially mums, who had a cesarean delivery themselves. As angry readers expressed their disappointment, one mother-to-be went on to narrate her personal experience before slamming Hudson.
"Currently in the hospital for pregnancy complications," she wrote on a screenshot of the magazine cover shared on Instagram. "My baby is breech and most likely will still be at 34 weeks due to her being so early, I will have to get a c section. Sorry that's lazy to you, Kate. This is a very critical and stressful situation. Lost some respect for you."
And this was just one of them – several others pointed out how C-section might be the only way out in complicated situations. "Most people have to get C-sections to save their babies. My son's heart rate was dropping and had to do an emergency c-section. Proud of my scar. Not proud of your comment Kate," another mum blasted.
"Absolutely disgusting how another woman can say having a c section is lazy!" shared a second reader, as someone else Hudson's C-section remark as "insensitive".
The user added, "Shaming a way that so many women don't chose to have their babies but have to! I labored for over 24 hours before it was no longer safe for me and my baby. I think that's the furthest thing from lazy!"
While Hudson seems to have evoked the wrath of mums, some of her fans saw the cheeky side to the answer and defended her on social media.
"Seriously people she didn't say having a C-section was lazy she said for her it was, her opinion on what she did to HER body," pointed out one fan.