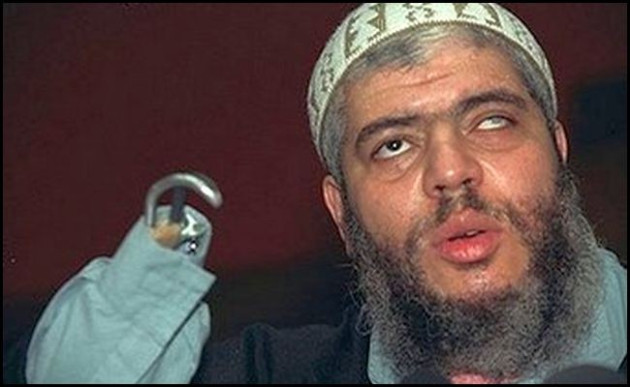 Hook-handed Muslim cleric Abu Hamza has finally lost his long fight to stay in the country he branded "a toilet."
The radical Islamist cleric faces extradition from the UK to face terror charges in the USA, after human rights judges in Europe rejected his appeal.
Hamza stands accused of planning a terror training camp in Oregon, and abetting the kidnapping of 16 hostages in the Yemen.
During his time in the UK, it is estimated that Hamza has cost the British taxpayer £2.75m in benefits, NHS and legal bills and prison costs, following his sentence to seven years behind bars.
Hamza's struggle, which began with his expulsion from Finsbury Park Mosque in 2003, has reached the highest echelons of British society - even the Queen of England has asked why he is still at large.
Ahead of his departure, IBTimes UK compiles some of the thoughts and opinions which culminated in the cleric's extradition.
On British society and Queen Elizabeth II
"They don't want to be ruled by religion... they don't want women to cover up... they don't want the king to rule.
"For that they either cancel the monarchy or make the Queen like a monkey that sits in a gold cage that people look at, like a cow - and go around her and she cannot rule or say anything."
On Princess Diana
"There are people now who worship Diana.
"After a while she will have her own Qu'ran, have mosques and churches in her name."
On homosexuals
"They have a common punishment amongst them and they have the virus to run after them wherever they go."
On Jews
"We hate them for their corruption on earth.
"A Jew cannot look a Muslim in the eye or pass him knowing they have oppressed a Muslim or some other Jew had oppressed a Muslim elsewhere.
"So nation of Mohammed must regain their dignity and this dignity would not be regained unless with blood."
On women
"Bring up your daughters with manners [not to answer back] otherwise they're going to be divorced in the first week of their marriage or slapped in the face."
On off-licences
"Don't go to the man who is selling a wine shop and ask him to come to the mosque.
"Make sure that the man who gave him the licence for that wine shop does not exist anymore on the Earth. Finish him up."
On non-Muslims
"Killing a Kafir [non-believer] who is fighting you is OK. Killing a Kafir for any reason, you can say it, it is OK - even if there is no reason for it."