At least nine people have been killed after Abu Sayyaf militants set alight houses in which women and children were sleeping, and began shooting in their stronghold in the Philippines early on Monday (21 August).
About 60 members of the notorious group are reported to have entered the town of Maluso in Basilan island, southern Mindanao region, to carry out the ambush, according to local police chief John Cundo.
He said the Philippine police and the military were conducting "hot pursuit" of the insurgents after they burnt four houses and a day care centre in Maluso.
"This is an act of terrorism and cowardice. When our forces engaged them in a 45-minute firefight and they felt our numbers and volume of fire they backed away and fled," AFP news agency cited Cundo as saying.
"What is unfortunate is that women and children were affected as they were still sleeping when this happened."
The militant group, which has pledged allegiance to Isis, is known for abducting and beheading tourists or crew members in exchange for ransom. They have also carried out small bombings and extortion.
The recent incident came amid a series of attacks by the militants that have alarmed Philippine President Rodrigo Duterte's government.
However, it is not clear if the militants who were involved in Monday's attack are among those who have been occupying the Marawi city since May.
The siege in Marawi on the Philippines' Mindanao island by the Islamic State-linked Maute group is considered quite serious in the Asia-Pacific region. More than 700 people have died and nearly 400,000 displaced in the attacks.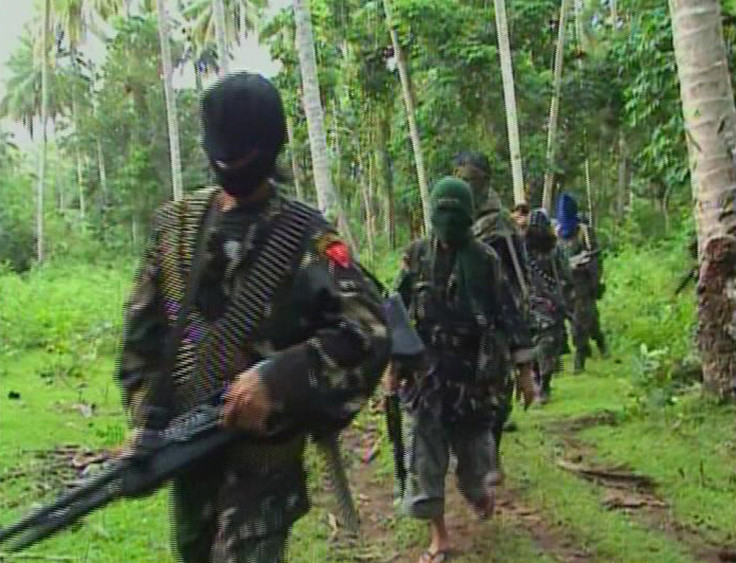 The Abu Sayyaf group, whose name means "bearer of the sword" in Arabic, was founded in the 1990s after they separated from the Moro National Liberation Front (MNLF), one of the major movements advocating self-determination and autonomy for Muslims in the Philippines. The militant group reportedly wanted to create a separate Islamic state, which led its split from MNLF.
According to reports, al-Qaeda militants are believed to have provided Abu Sayyaf with financial assistance and training following its inception.