North Korea has claimed that its nuclear weapons will pose a threat only to the US, and not the rest of the world.
The latest comments from the Kim Jong-un regime come as tensions ease a bit after a heated war of words between the administration of US President Donald Trump and North Korea.
The Rodong Sinmun, the official mouthpiece of the North's ruling Workers' Party, said on Saturday (19 August) that Pyongyang's measures to strengthen its nuclear and missile weapons programmes were not aimed at threatening the world.
They were actually meant to counter the "reckless moves by the Pentagon to start a nuclear war", the newspaper said in its commentary.
"The US has exaggerated that we're posing a grave threat to the entire world ... But we won't initiate or threaten a nuclear attack against any countries in the world, unless they participate in anti-North military actions by the US," it said.
The current tensions in the Korean peninsula started increasing following multiple missile tests by North Korea. While some have failed, two intercontinental ballistic missile (ICBM) tests in July raised concerns about the possibility of Pyongyang striking a US target.
It later emerged that the Kim regime had worked out how to miniaturise nuclear warheads to be transported via ICBM, though there are doubts over their reliability.
"(North Korea) has not pursued nuclear and rocket development secretly. Instead, all processes of weapon development have been transparently disclosed, as part of (the North's) efforts to deter a war," the paper claimed.
However, Seoul-based Yonhap news agency noted that the North Korean newspaper's commentary is viewed as part of the reclusive state's efforts to ease its isolation after the UN Security Council slapped harsher economic sanctions on Pyongyang over its repeated missiles launches.
The new sanctions target the exports of seafood, coal, iron ore, iron, lead and lead ore which will see North Korea's $3bn (£2.3bn) annual export revenue slashed by a third.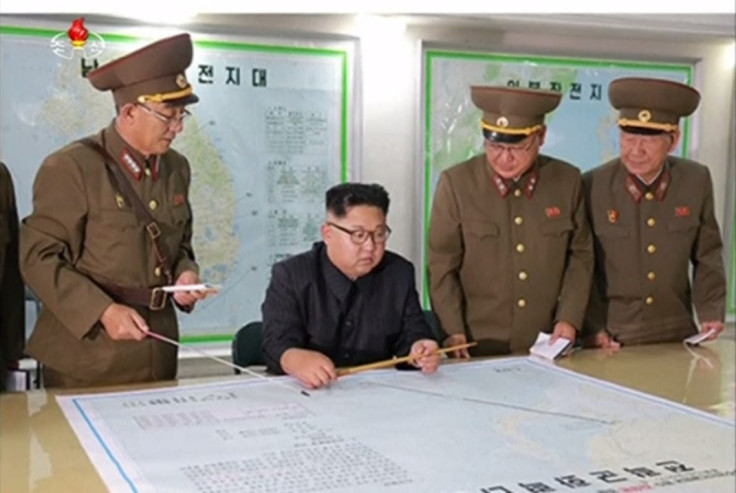 A similar commentary by a North Korean propaganda website in June also claimed that the Kim regime does not seek to threaten the entire world, but only the US. It said it did not even mean to pose a danger to rival Korean neighbour, South Korea, unless Seoul supported Washington in an attempt to rein in the regime.