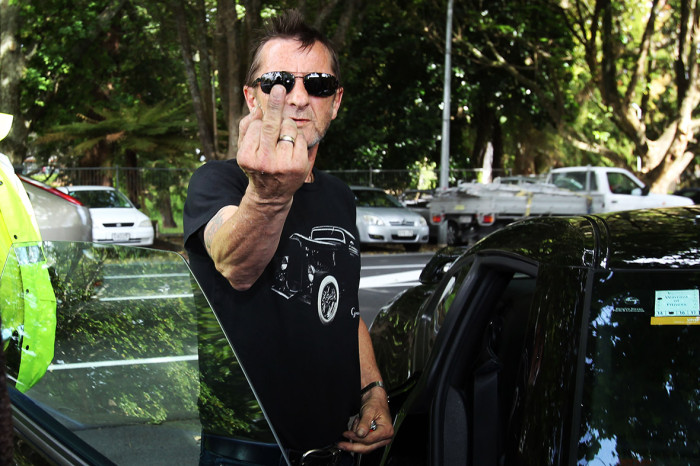 The drummer of rock group AC/DC is reportedly back behind bars in New Zealand just days after being sentenced to eight months home detention after being found guilty of charges including drug possession and threats to kill.
Phil Rudd, 61, is reported to be in police custody in Tauranga having been arrested on Saturday night (18 July) at his home. The charges are unclear, but local media are reporting there were prostitutes present at the time. Sex work has been legal in New Zealand since 2003.
Bay of Plenty police would not confirm Rudd's arrest but according to the NZ Herald his lawyer Craig Tuck confirmed he is behind bars.
"All I can say is he has been arrested and will be appearing on Monday at 10:00 in the Tauranga District Court," Tuck told AFP.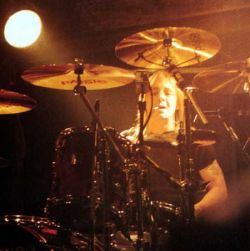 "That's all I can say for now and that's all I am telling everyone who is calling."
Rudd was sentenced after admitting threatening to kill a former employee following the unsuccessful launch of a solo album and possessing methamphetamine and cannabis.
It is unclear if the latest development will affect an appeal against the home detention being made by Rudd's lawyer. When sentencing Rudd on 9 July, Judge Thomas Ingram warned the drummer that if he breached the terms of his sentence he would go to jail.
"I stone cold guarantee that's where you'll end up – I'm not your headmaster, I'm not your father, I'm a judge," said Ingram. "The temptations of the rock star lifestyle have caused your downfall here."
Rudd was being electronically tagged and forbidden from leaving his waterfront property or taking drugs not officially prescribed as medication.
His legal issues have prevented him re-joining AC/DC for their forthcoming tour, after two stints as the drummer for one of the world's most successful bands.