AC/DC will look very different this summer with Guns N' Roses singer Axl Rose fronting the band. The rocker has signed up to replace lead singer Brian Johnson, who has been forced to quit performing live shows to avoid losing his hearing permanently. The news of Rose's addition to Guns N' Roses may be exciting for some fans but many are disappointed with the choice of replacement, some have launched a petition and a fansite has closed. Is Axl Rose the right guy for the job?
In a new statement released on his official website, Johnson, 68, admits he was "personally crushed" to be told that he could no longer perform on tour with his bandmates Angus Young, Cliff Williams, Stevie Young and Chris Slade. Johnson explains in a lengthy message published on his website: "That was the darkest day of my professional life. I am personally crushed by this development more than anyone could ever imagine.
"I had for a time become aware that my partial hearing loss was beginning to interfere with my performance on stage. I was having difficulty hearing the guitars on stage and because I was not able to hear the other musicians clearly, I feared the quality of my performance could be compromised. Our fans deserve my performance to be at the highest level, and if for any reason I can't deliver that level of performance I will not disappoint our fans or embarrass the other members of AC/DC."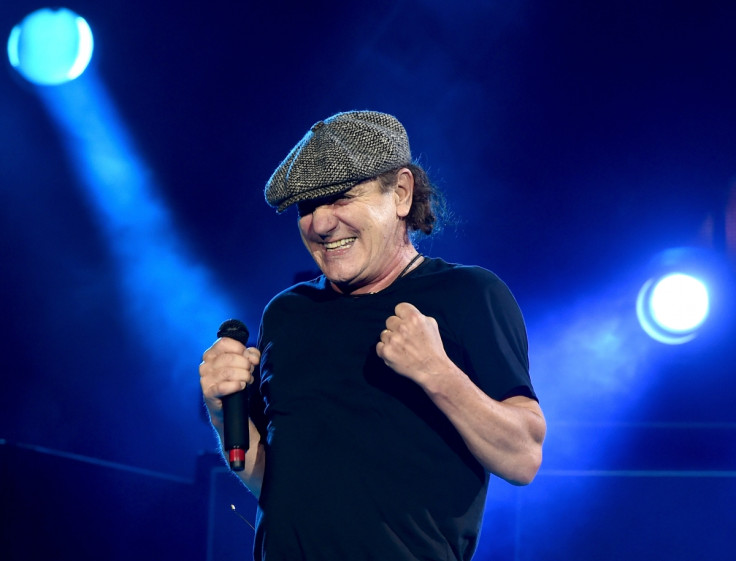 He continues: "I am not a quitter and I like to finish what I start, nevertheless, the doctors made it clear to me and my bandmates that I had no choice but to stop performing on stage for the remaining shows and possibly beyond. The emotional experience I feel now is worse than anything I have ever in my life felt before."
Not everyone supports Rose's instatement into AC/DC, with a disgruntled fan named Damien Barlow starting a petition on Change.org to obtain a refund as he initially paid to see Johnson perform. Explaining his gripe, Barlow writes: "This is not what any of us originally paid for and certainly not something any of us would have chosen to see.
"We would encourage AC/DC and its promoters/ticket sellers throughout the UK and WORLDWIDE to offer refunds, on the basis that the advertised event information has changed and is not what was originally advertised or paid for... If refunds are not made available then AC/DC and any associated promoter or ticket seller are essentially stealing from every fan who paid their well earned money when the tickets were originally released. Thanks for taking the time to support this."
AC/DC are set to continue their Rock Or Bust world tour on 5 May at the GelreDome in Arnhem, Netherlands with Axl Rose taking centre stage. But is he the right replacement? Vote in the poll below.