The mayor of Acapulco has apologised for playing down the seriousness of a gang rape and armed robbery against a group of women tourists at the Mexican resort.
Mayor Luis Walton condemned the attack against six Spanish women but initially said such assaults happen anywhere and he favoured a positive publicity campaign to restore the resort's reputation.
"This is a regrettable situation, and of course it is going to damage Acapulco," Walton said.
"We have to look at an advertising campaign to say that not everything in Acapulco is like that. This happens everywhere in the world, not just in Acapulco or in Mexico."
A group of armed and masked men burst into a bungalow rented by 13 tourists in Playa Bonfil, near Punta Diamante on the Pacific coast.
The attackers gagged and tied up six men with phone cables and then raped six of the women, who they had bound up with their own bikinis. A seventh woman, who was Mexican, was reportedly spared because of her nationality.
According to El Pais, the Spanish tourists were aged between 24 and 30 and had been living and working in Mexico for some time.
Walton's remarks triggered furious reactions and he later apologised. He said he "very much regrets the misinterpretation of my words, which were never meant to harm the victims, nor minimise the facts".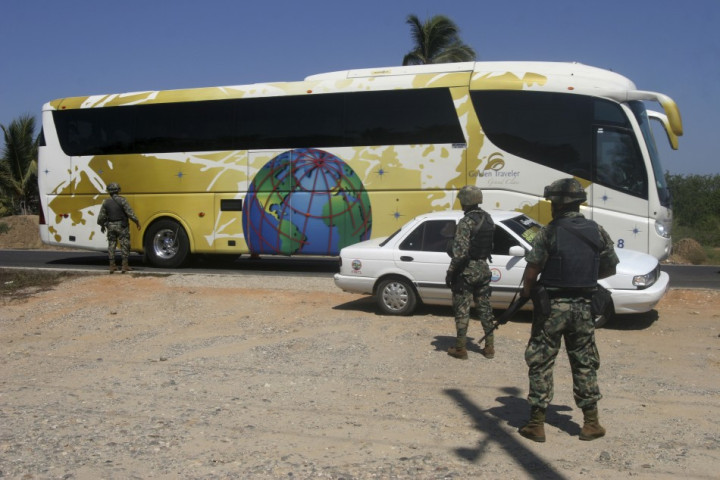 Bloody turf war
Acapulco draws about nine million visitors a year but the overall number of holidaymakers has fallen dramatically recently after a series of gang-related violent crimes in the region.
Guerrero, Acapulco's state, is experiencing a bloody turf war between two drugs gangs, the Michoacan Family and the Knights Templar although Walton claimed the gang rapists did not belong to a drug gang.
"From what the attorney general has told me, I don't think this was organised crime," he said. "But that will have to be investigated. We don't know."
In October 2011 the Mexican government sent 7,000 troops to Acapulco to keep it out of the conflict as part of a multimillion dollar operation named "Safe Guerrero".
In May 2012, a second attempt to curb gang violence in the coastal town was launched by former president Felipe Calderon with the introduction of 600 surveillance cameras, new street lighting and the deployment of English-speaking federal security forces.
Officials claimed the murder rate in the town was down 40 percent last year, but episodes of violence remain common.
Some locals have set up armed and masked "self-defence" squads to defend their communities against drug gang violence, a stance which critics say has exacerbated Acapulco's problems.
A pair of Mexican tourists recently returning from a beach east of Acapulco were shot and wounded for failing to stop at a roadblock set up by vigilantes.
Security and drug analyst Jorge Chabat said: "There are a lot of gangs that take advantage of the unsafe situation that exists. They know the government can't keep up."
On its travel advice bulletin for Mexico, the Foreign Office warns: "Crime and violence are serious problems in Mexico. While most victims of violence are Mexican citizens associated with criminal activity, the security situation does pose risks for British nationals as well.
"There were 1,137 drug-related killings in Guerrero in 2010. There continues to be a high level of drug-related murders and violent acts in Acapulco and the state of Guerrero more generally."