Accommodating Ferguson Welcomes Manchester City Rivals to Carrington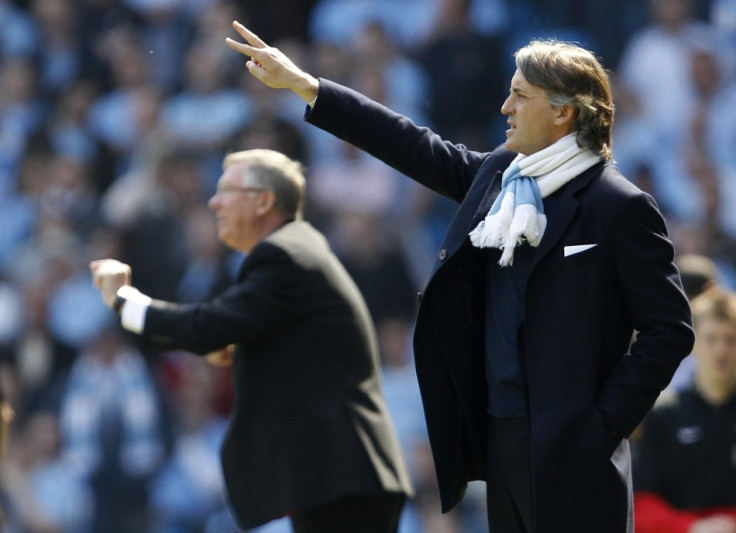 Manchester United manager Sir Alex Ferguson will allow Bayern Munich to use their training facilities ahead of their Champions League encounter against their bitter Premier League rivals Manchester City next week.
The Bundesliga giants are already qualified but will have use of Manchester United's Carrington training facilities as they prepare to face Manchester City next Wednesday.
Manchester City need to beat Bayern Munich in order to qualify for the knockout stages of the Champions League, and will now have to do so following Sir Alex Ferguson's accommodating intervention for the German giants.
Manchester United and Manchester City's rivalry has intensified since the Abu Dhabi United Group's takeover of the latter in 2008.
Sir Alex Ferguson famously dismissed Manchester City as their "noisy neighbours" yet Roberto Mancini's side, helped by an unprecedented level of expenditure on players such as David Silva and Yaya Toure, have emerged as a credible threat to Manchester United's claims to be the Premier League's top side.
Whilst the Eastlands club are progressing well in the Premier League, in the aftermath of their 2-1 loss to Napoli in the Champions League which undermined Manchester City's hopes of qualifying, Robert Mancini admitted on current form they were not good enough to be considered amongst the tournament's favourites.
"I don't think we have a team to win the Champions League because Real Madrid, Barcelona, Bayern Munich and AC Milan are maybe better and they have more experience than us in the Champions League." The Manchester City told The Daily Mail.
"I hope we can stay in the Champions League but if we go into the Europa League we will try to win it.
"It is not like the Champions League but for us it is an important trophy. I hope we can stay, because after the Champions League group stage it is strange. If you go into the second stage maybe you can meet APOEL Nicosia or Bayer Leverkusen and you can go through - but I don't know what can happen."
© Copyright IBTimes 2023. All rights reserved.