Saving Face: The Truth behind Acid Attacks in Pakistan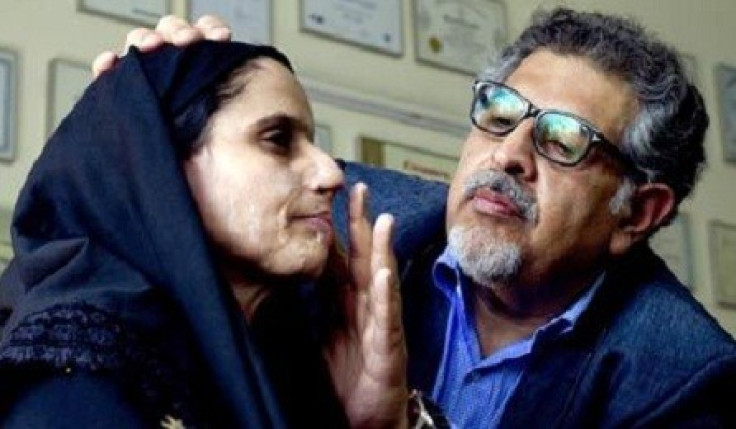 Acid attacks are common in Pakistan, with over 100 victims - mainly women - every year and many more cases going unreported.
Saving Face follows British plastic surgeon Dr Mohammad Jawad in his effort to help those attacked in this way.
There is little or no access to reconstructive surgery so survivors are left physically and emotionally scarred.
The Channel 4 documentary shows Jawad visiting Pakistan and meeting acid attack victims - most of whom are women.
Rukhsana, 25, was left scarred after she was attacked by her husband and his family. She told Jawad: "My husband threw acid on me and my sister-in-law threw gasoline on me. Then my mother-in-law lit a match and set me on fire."
Jawad then asks her where she lives now: "I live with them. My kids became very sick and I couldn't afford to take care for them anymore. So I had to move back into my husband's house and I had to make up with them."
Since the attack, Rukhsana has been forbidden from seeing her daughter and sought help from Jawad.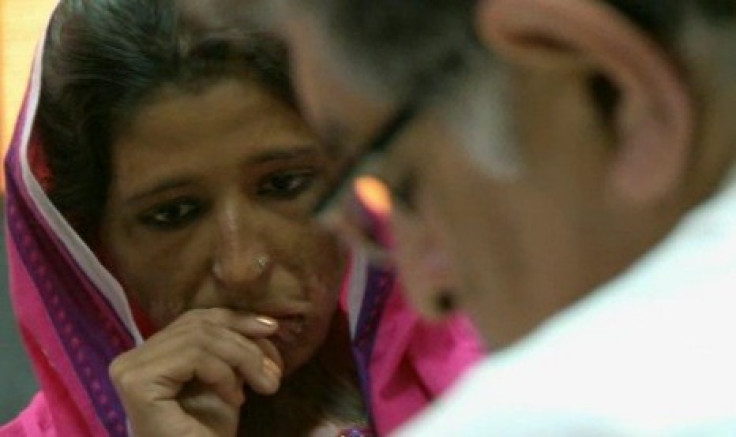 Most attackers are either the husband or someone close to the victim. They generally receive minimal punishment from the state.
The husband of Zakia, 39, threw acid over her when she filed for divorce. Since the attack, she is afraid to leave her home and fears her community. Her daughter is also stigmatised at school for the attack.
As well as undergoing surgery to restore function and features to her face, and to alleviate pain, the film shows how Zakia continues to fight for her husband to be brought to justice.
Jawad is well-known for his part in helping Katie Piper, who has become an advocate for burn victims after her ex-boyfriend, Daniel Lynch, threw acid in her face, leaving her severely scarred and blind in one eye.
Speaking of his experience in Pakistan, he said: "It makes me very angry. Most of them are as young as 12, 13, 14. I cannot understand this. I'm trying not to be angry. I don't want to hear these stories anymore."
Both Zakia and Rukhsana, supported by organisations such as Acid Survivors Foundation - Pakistan and Islamic Help, receive reconstructive surgery. They are also aided by lawyers and politicians who aim to bring their attackers to justice and bring in new legislation to protect others like them.
Saving Face is on at 10pm on Channel 4 tonight (Wednesday).
© Copyright IBTimes 2023. All rights reserved.