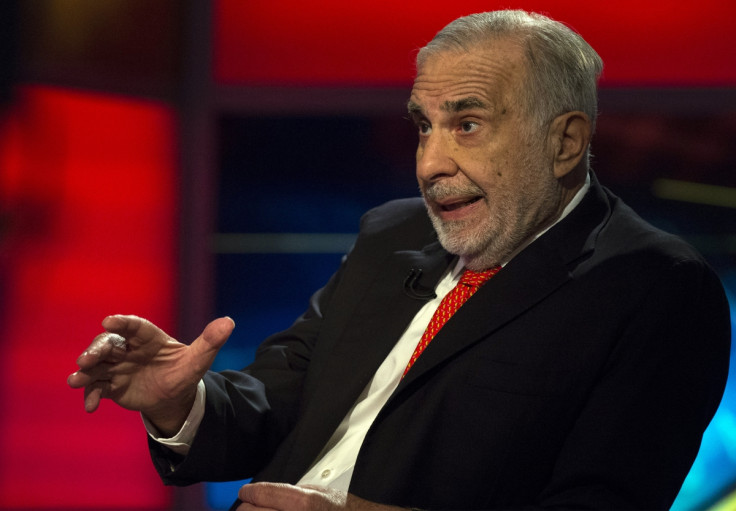 In monetary terms activist investor and business magnate Carl Icahn endured a terrible 2016. The year marked one the worst for his investment vehicle – Icahn Enterprises fund – which fell by 20.3%, marking its third straight year of losses.
The problems stem from Icahn's holdings in the energy and commodities sphere, which unravelled as the sector struggled with a wider downturn. Market analysts also say some of his hedges against the market backfired.
Yet things can only get better for ultimate outsider who has been shaking-up corporate America for decades by taking sizeable stakes in companies and then indulging in good old fashioned shareholder activism to bring about "holistic change" according to those close to him.
The coporate raider
Born in Queens, New York in 1936, the 81-year-old industry veteran is still the 26th wealthiest person on the Forbes 400 despite a string of setbacks in recent years. Forbes estimates he is worth $15.8bn (£12.3bn) at the time of writing.
However, before holistic change came hard core corporate raiding. It all began back in 1968, when Icahn established his own brokerage firm, Icahn & Co, handling options trading among other asset classes.
But within the decade, he graduated to corporate raiding, a practice which gained much notoriety in the 1980s. Raiders such as Icahn acquired stakes in companies and used their stakes to manipulate executive and leadership decisions.
In 1985, his leveraged hostile takeover of Trans World Airlines (TWA) caused much consternation. Not only did he asset strip an iconic airline to repay the money he borrowed to take it over, Icahn also netted a personal profit of $470m while leaving the airline saddled with a $540m debt.
In 1991, he sold TWA's lucrative London routes to American Airlines for $445m. Barely, a decade later, American acquired all of the distressed TWA. What might have been the end of TWA, was only the beginning of the Icahn money juggernaut.
In parallel to the shenanigans at TWA, Icahn set about amassing sizeable stakes in companies as diverse as Revlon, Blockbuster, Fairmont Hotels, Motorola, Nabisco and Marvel Comics.
In each case, with notable exception of Marvel which he failed to takeover, the activist investor, succeeded more often than failed to make a profit from the transaction. While TWA caught the public's imagination, few remember Icahn's $7bn failed hostile bid for US Steel in 1986. Nonetheless, the billionaire investor had entered the public eye and has since never left.
New millennium, same old Carl
The rapidly emerging digital and e-commerce age saw Icahn come into his element. In February 2006, he proposed the breakup of Time Warner into four companies and stock buybacks totalling approximately $20bn.
At various points between 2001 and 2010, Icahn held stakes and stirred things up at several internet, communications and biotechnology firms. His most high profile tussle of the decade came with Yahoo! in May 2008, when he purchased a massive block of shares in the company and thereafter threatened to start a proxy war to remove its board of directors in response to their rejection of Microsoft's takeover bid, now deemed as overpriced by most experts.
Icahn later forced an agreement to expand the Yahoo! board to 11 members, including himself and two others of his choice. However, by October 2009, he resigned from the board of directors at Yahoo! and reduced his equity stake from a high of 75m shares to 12m shares; all in a space of less than six months.
Video rental business was reaching the end of the line, but Blockbuster didn't get it with one Icahn among its major shareholders. A nascent Netflix once offered to be acquired by Blockbuster in 2000 but the offer was declined.
The rest is history, as Netflix burgeoned following its initial public offering (IPO) in 2002, and Blockbuster folded. The common binding factor was a touch of the Icahn; who bought 10% of Netflix in 2012, for better or worse. In the case of Netflix, it was definitely for the better as Icahn divested 50% his holdings within a year for a $800m profit.
Close encounters of the tech kind
It can be argued that Icahn has among the most diverse portfolio of holdings on Wall Street. It is perhaps this diversity that has knocked off his net worth over the last couple of years. For instance his to exposure companies such as Canada's Talisman Energy, at a time of relatively low oil prices, blew hole in the kind of returns people have been used to seeing from Icahn.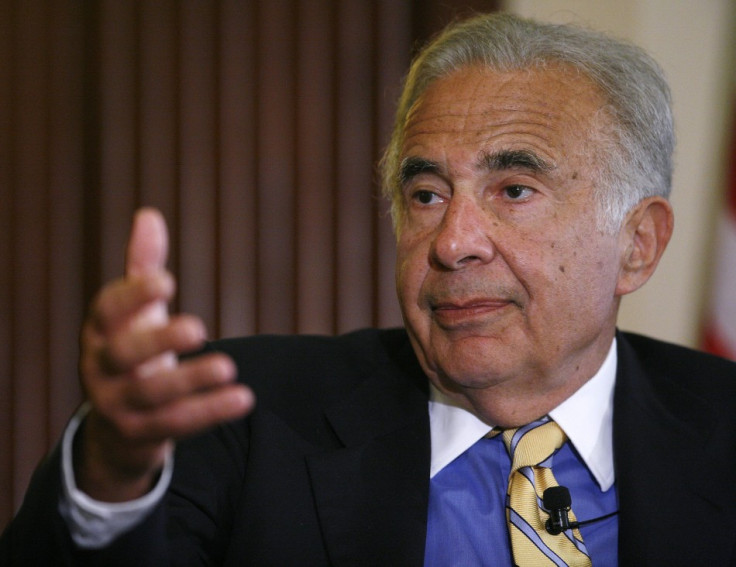 In 2013, he took a 61m share position in Talisman, equating to 6% of the company at the time, causing its share price to soar. However, by October 2014, the stock had plummeted by 71% triggering Icahn's exit at a considerable loss. Other commodity company bets made by him, such as Cheniere Energy and gold and copper producer Freeport-McMoRan, also backfired.
Yet, loud tussles with technology giants largely drowned out Icahn's struggles in the commodity sphere. In August 2013, Icahn sued computer giant Dell in order to derail a $24.4bn bid by its founder Michael Dell in favour of his own rumoured bid.
In October 2013, Icahn held a 4.7m share position in Apple, but by January 2014 he'd bought another half-billion dollars worth of shares, stating they're "very cheap" and tweeting: "Just bought $500m more Apple shares. My buying seems to be going neck-and-neck with Apple's buyback program, but hope they win that race."
That very year, Icahn went after eBay aggressively demanding the company spin off its e-commerce business PayPal. Another proxy fight ensued which was ultimately settled after eBay agreed to expand the number of its independent directors to 10 and installed one of Icahn's nominee on it.
In 2015, Icahn made a $100m investment in the ride-sharing service Lyft, noticing the popularity of Uber, alongside his holding in Hertz, a mainstream car rental company. As ever the maverick, Icahn suddenly sold all his Apple shares in April 2016 citing concerns about the company's "relationship with China."
Always one for 'Trump' card
The Octogenarian philanthropist has had several buildings named after him. There's the Icahn Stadium on Randall's Island in New York City, alongside the Icahn Center for Science and Icahn Scholar Program at Choate Rosemary Hall school in Connecticut.
Following a substantial contribution to his alma mater Princeton University, its genomics laboratory bears his name - the Carl Icahn Laboratory and of course, there's the Icahn School of Medicine at Mount Sinai, New York.
However, these days the outsider has become a Washington DC insider. Icahn endorsed Donald Trump for the 2016 US presidential election and pledged $150m to push for corporate tax reform, especially in the context of inversions, i.e. flipping of the corporate base, which sees corporations leave the US to take advantage of lower tax rates elsewhere.
Once Trump entered office, it was announced that Icahn would serve as a "Special Advisor to the President on Regulatory Reform."
Of course, Icahn serves Trump in an individual capacity and not as a federal employee, so that he does not have to relinquish his business interests while serving as an advisor. While the arrangement has riled Senate Democrats, Icahn relinquishing business interests in favour of a White House advisory role was never going to happen. Wall Street's wheeling and dealing is in his DNA.