The market kerfuffle about LinkedIn being taken over has only one surprising element to it – the mammoth $26bn (£18bn) valuation its suitor Microsoft has agreed to. The professional networking website found itself in pickle earlier this year, when it issued a profit warning for its fiscal first quarter and posted an annual loss of $166m.
Industry analysts questioned where LinkedIn would find additional revenue streams and deemed it vulnerable to takeover, as nearly 40 brokerages cut their price targets.
On a visit to San Francisco in March, I found local consensus that LinkedIn was likely to end up as an oversized jobs site. In rather underwhelming fashion, it still remains an important destination for job hunters and recruiters to meet, greet and size each other out via detailed particulars, before taking things forward.
However, Microsoft's financial sizing up of a struggling outfit has left many scratching their heads. The acquisition itself is not open to dispute; Microsoft could find a myriad of ways to integrate LinkedIn into Office 365. Yet, I cannot find a single technology analyst whose valuation of LinkedIn tallies with that of Microsoft.
You get a sense of déjà vu. It put $8.5bn on the table for Skype in 2011 and $7.2bn for Nokia's mobile phone business in 2013; neither of these fired up the technology market's imagination. Rather depressingly, both businesses don't seem to be going anywhere but down the cliff of stagnancy.
While WhatsApp appears to be beating Skype at voice calls and text chats alike, the less said about Nokia the better. The latter soon morphed into Microsoft Mobile, with brand remnants divested off to HMD global and FIH Mobile in May 2016 in what is largely seen as a sign of market retreat.
You would think Microsoft would wise up, especially in this climate. More so at a time when many feel the technology bubble is about to burst and an adjustment is underway in the Silicon Valley.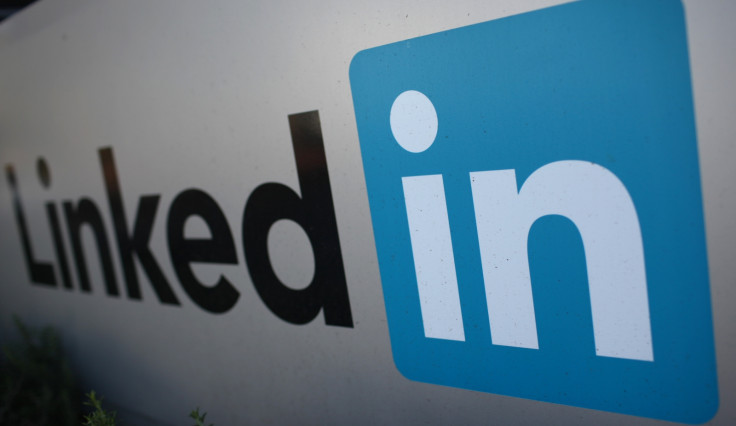 Earlier this year, Fidelity Investments quietly downgraded several valuations of its holdings in technology start-ups. For what it's worth, a money manager downgrading its holdings is nothing big. After all that's what they do.
However, Fidelity is no run-of-the-mill investment house as far as the technology world is concerned. It has form when it comes to backing nascent technology firms, some of whom have become household names.
The heaviest of Fidelity's downgrades were enterprise software companies Cloudera and Dropbox, cut by 38% and 20%, respectively, from the end of January to the end of February. The downgrades came at time when the shares of Twitter and indeed LinkedIn were in near freefall.
Fidelity did not chat on-record but the reason behind some of the downgrades, for instance Dropbox's, were pretty clear. The technology upstart, known for its photo and document sharing services, has been struggling to move from consumer sales to a model that emphasises enterprise sales.
In a very different context, LinkedIn is struggling to define its future revenue stream too. Yet, Microsoft tells us LinkedIn's revenues have resulted in "increased membership, engagement and financial results."
In an era where analysts think Uber should be valued as low as $4bn and as high as $51bn, why not pay something in the modest middle for LinkedIn? As Microsoft reminds us, the professional networking site saw "19% growth year-over-year (YOY) to more than 433 million members worldwide, 9% growth YOY to more than 105 million unique visiting members per month, 49% growth YOY to 60% mobile usage, 34% growth YOY to over 45 billion quarterly member page views and 101% growth YOY to more than 7 million active job listings."
And for all of that, LinkedIn still ended-up issuing a profit warning this year. Undoubtedly, the LinkedIn board, which unanimously approved the cash deal, would see its shareholders smile all the way to the bank. However, Microsoft shareholders might want to rewind the clock back to 31 December, 1997.
On the day, the software giant riding high with its Windows operating software on practically every computing monitor on the planet, announced it had acquired Hotmail.com −a free webmail service founded a year earlier by Jack Smith and Sabeer Bhatia − for $500m.
The service had 8.5 million subscribers and represented Microsoft's biggest acquisition at the time, just as the dotcom bubble was about to burst. All these years later, the software giant is still trying to work out where Hotmail sits on its portfolio, and more importantly how to actually get viable returns from it.
Agreed, LinkedIn is not as simplistic an offering as Hotmail, and is quite brilliant in many ways. But the eerie similarity between both Microsoft transactions nearly three decades apart is that it has paid top dollar for an acquisition yet again, at a time when expectations of a technology market correction are running high.