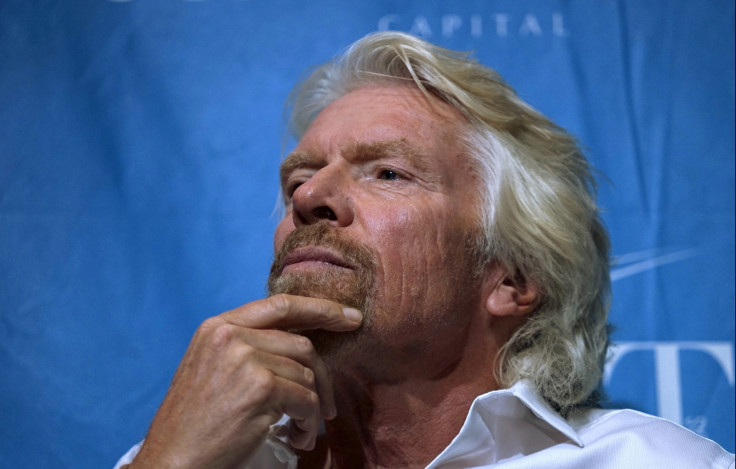 When asked to name a billionaire, most people's first response would probably be Sir Richard Branson. The founder of Virgin Group is one of Britain's most famous icons and has built an empire since launching a magazine in the early 1970s and he is now worth more than £3.9bn ($5bn)
Branson's Virgin Group now controls more than 400 companies and his success has earned him worldwide fame, a knighthood and enormous wealth. However, Branson has also attracted more than his fair share of controversy due to alleged tax evasion and a series of unsuccessful business ventures.
Starting out with a magazine
The son of a barrister and flight attendant, Branson was born in London in 1950. Upon leaving school at the age of 16, he was told by his headmaster that he would either end up in prison or become a millionaire.
As it would become quite apparent, Branson chose the latter route, and his entrepreneurship was largely encouraged by his parents even from an early age. Branson's first business was a magazine called The Student, which it ran from the basement of a church, and which featured interviews with a number of stars, including Mick Jagger.
Launching Virgin Records
The Student became an instant success when it began to advertise popular records on its pages. Soon after, Branson began trading under the name Virgin, which had been suggested to him by one of his employees, who thought it would highlight the company was new on the scene.
The business was immediately successful and Branson started a record store in London's Oxford Street, before launching the record label Virgin Records in 1972 and setting up the Manor Studio in a country house near Oxford.
Branson's record label would go on to sign the Rollling Stones, Peter Gabriel, UB40 and the Sex Pistols to become the world's largest independent record label before being sold to industry giant EMI for £500m in 1992.
Necker retreat
Branson lives primarily on Necker Island, a retreat in the British Virgin Islands he purchased for $180,000 in 1978 and, over the years, it has come to identify Branson as much as his business ventures.
A number of celebrities have accepted Branson's invitation to spend a few days on the sun-drenched island, including Barack Obama and Ronnie Wood of the Rolling Stones. The late Nelson Mandela, Desmond Tutu and former US President Jimmy Carter met on the island to discuss Branson's creation of the Elders, a lobby group to solve the world's conflicts.
However, much like Branson himself, the island has attracted its fair share of controversy. Tony Blair and Al Gore were invited on Necker to discuss global warming, but flew in on private jets, which saw Branson being accused of hypocrisy.
Even Diana, Princess of Wales, visited the island, spending time there in 1989 and 1990, when she was also accompanied by Princes William and Harry. However, she later complained Branson had been overfriendly and took her sons to Antigua in 1992 instead.
Expanding Virgin
Branson's business empire, however, did not stop at music. In 1984, alongside Randolph Fields and Alan Hellary he co-founded British Atlantic Airways, which then changed its name to Virgin Atlantic, shortly before Fields and Hellary sold their stakes after disagreeing with Branson over its management.
The airline was embroiled in a series of legal disputes with British Airways in the early 1990s but has since become an established player in the aviation industry, flying to 29 destinations across the world.
Virgin continued to expand, as Branson launched Virgin Money in 1995, followed by Virgin Rail Group and Virgin Mobile in 1997 and 1999 respectively.
In the same year, Branson co-founded a second airline, Virgin Blue. The carrier, which has since changed its name to Virgin Australia, has become Australia's second-largest airline behind Qantas but, like Virgin Atlantic, has attracted criticism – author and environment activist Naomi Klein alleged both airlines' emissions increased considerably in the years following Branson's pledge to tackle climate change in 2006.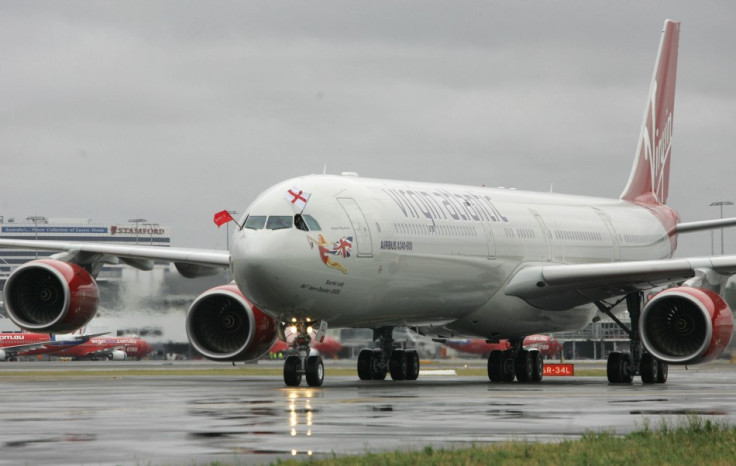 Controversies
That is not the only controversy that Branson has attracted throughout his career. Aside from a number of failed business ventures, such as Virgin Cola, Virgin Cars and the yet-to-materialise trip to the space promised by Virgin Galactic, the tycoon's tax returns have always been surrounded by a cloud.
"I live in England and choose to pay my not inconsiderable taxes here," he declared in 2003, a statement which raised many an eyebrow, given he spends most of his time on Necker Island.
His empire is owned by an impenetrable web of offshore trusts and companies but Branson has always claimed he resides in the Virgin Island because of health reasons, rather than for tax purposes.
Flirting with politics
Branson's political allegiances have often been up for debate. In 2005, the tycoon claimed there were only negligible differences between the Conservative and the Labour parties in terms of economic policies, while polls for the first London mayoral election of the 2000s suggested he would be a viable candidate.
Branson, however, did not express any interest in running. He was much more outspoken last year, when he firmly backed the pro-Remain campaign in the lead up to the Brexit referendum. In November 2016, the Independent reported Branson would bankroll a campaign set up by Alan Milburn, one of Tony Blair's closest cabinet allies, to derail Brexit.
Last month, a list containing the names of people who have donated to the Conservative Party from 2001 until now emerged, featuring Branson's name among those of another 34 of the 100 richest people in Britain. However, a Virgin spokesperson said no cash donation had been made by the company or Branson, and the figure had been reached by calculating flights and flight upgrades given to the party by Virgin Atlantic.