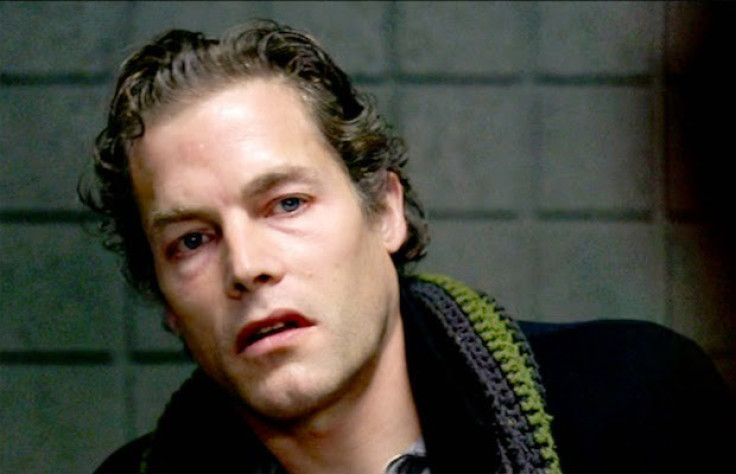 The actor Michael Massee, who accidentally fatally shot Brandon Lee on set of their film The Crow, has died aged 61. It is unknown how the American star, famed for his role in The Amazing Spider-Man franchaise, passed away.
Actor Anthony Delon broke the news in an Instagram post on Monday (24 October), captioning the picture with the touching message: "R.I.P my friend Michael. You were "five seconds away from a clean getaway."'
Massee and Delon worked together on the 2014 French television series Interventions.
Massee took a break from acting in the early 90s after he accidentally shot co-star Lee, 28, on the set of The Crow.
Massee fired the improperly prepared prop gun that killed the martial artist and actor son of Bruce Lee. He was so traumatised that he took a year off from acting, and refused to view the film.
Years later, he revealed that the tragic incident still haunted him. In an interview in 2005 Massee revealed that he still had nightmares about it. He said: "I don't think you ever get over something like that."
The Kansas City-born actor returned to acting in 1995 when he played the cop Newton in the film Tales from the Hood. He provided the voice for the villain Spellbinder in 2005's The Batman, and appeared on the television series 24 as the villain Ira Graines in 2001-2. He also provided the voice of Bruce Banner for the Ultimate Avengers animated film as well as the sequel Ultimate Avengers 2.
Massee appeared as the creepy massage parlour owner in David Fincher's 1995 film Seven alongside Brad Pitt and Morgan Freeman. Most recently he starred in 2012's The Amazing Spider-Man and in the 2014 sequel.
Massee is survived by his wife, Ellen Massee, and their two children.