Britain's Adam Gemili warmed-up for his Olympic debut in the grand manner by winning 100m gold at the World Junior Championships with a personal best time in Barcelona.
The 18 year old, who will compete in London in the 100m and 4x100 relay, broke Darrel Brown's 10-year championship record and shot into the top eight juniors of all time as he clocked 10.05 seconds.
Having abandoned a career in football to pursue athletics, the victory could be the first part of a remarkable double success this summer, with a place in the Olympic 100m final beckoning for the former Chelsea youngster.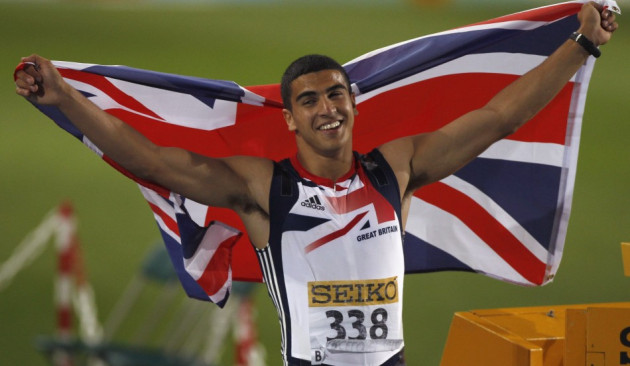 "I am speechless," said Gemili. "I just told myself to stay relaxed and stay focused.
"I am not going to lie, I was nervous before the race, it's a World Junior final, it's in this stadium in Barcelona, how can you not be nervous? But you need to use your nerves in a good way, try to use them to help you run and I did it.
"It's a massive stepping stone. Just making the final was an achievement but the fact I won is so amazing. It's going to help me a lot at the Olympics."
The personal best time of 10.05 is the second fastest run by a British junior in history and by a European athlete in 2012.
Gemili burst onto the scene in May after clocking 10.08 in Germany to achieve the Olympic A standard qualifying time and book his place at London 2012.
Debate soon raged over whether the starlet should be blooded for the Games, with the World Junior Championships coming just 15 days before the opening ceremony.
However, the sprinter will compete as one of three Team GB athletes in the 100m event, and will be looking to become only the fourth Brit to break the 10-second barrier.
"Who knows?" Gemili added. "All I know is that I feel good and I feel there is a lot more to come.
"I think it was very important to run that time. I ran quite quickly at the trials but not near the times I did in Regensburg [when he ran and 10.08], so the fact that I've done it again somewhere else is great."