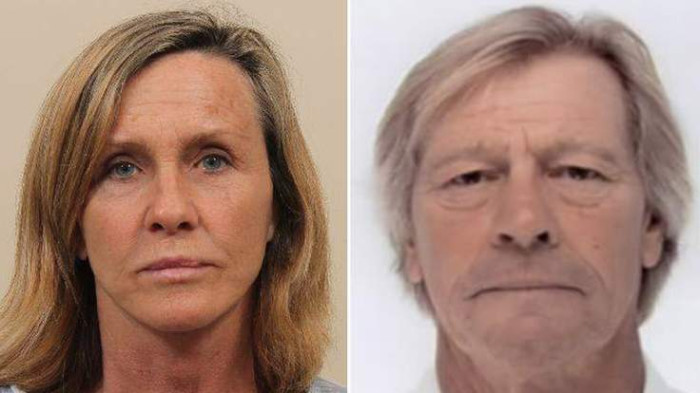 Two members of a well-known London family have been charged with attempted murder. Patrick and Constance Adams were extradited from the Netherlands yesterday (22 October) and appeared at Westminster Magistrates' Court today.
Patrick Adams, 59, and his wife Constance, 55, were arrested in Amsterdam in August under a European Arrest Warrant (EAW). They were wanted in the UK in connection with the shooting of Paul Tiernan, 51. He was shot in the chest as he sat in a black BMW at the junction of St John Street and Wyclif Street in Islington on 22 December 2013. Tiernan managed to get out of his car and call for help.

Jocelyn Ledward, prosecuting, said: "At 10am on December 22 Paul Tiernan was shot in the chest. He was sitting in his car at the junction of Wyclif Street and St John's Street. He survived, but he was in a coma for a number of weeks. He is refusing to cooperate with the police."
Police have not indicated whether the couple entered a plea. They did not apply for bail and were remanded in custody. District Judge Howard Riddle said they would remain in custody until a preliminary hearing on 6 November, whereupon Patrick Adams simply said, "Okay." As they left the court they waved to their family, who had packed out the public gallery.
Patrick "Patsy" Adams is the younger brother of Terry Adams, who was jailed for seven years in 2007 after admitting money laundering. They and brother Sean have long been rumoured to be involved in crime and are known as the "A Team." They and several other siblings - who have not been linked to crime - were brought up in a working class household in Barnsbury, Islington.
Gun crime remains relatively rare in the capital. In 2013/14 - the period in which the shooting took place - there were 19 incidents per 100,000 people in London, down from 23.6 in 2012/13.
.