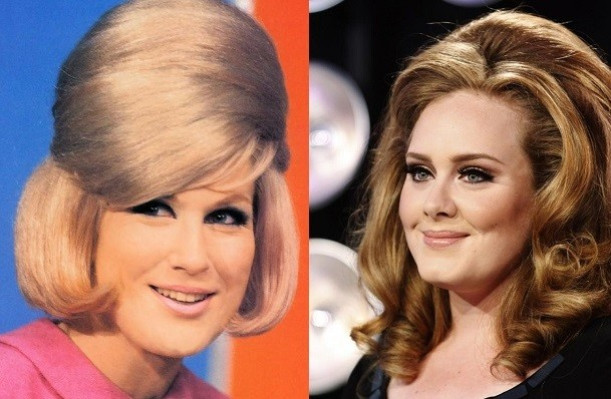 Adele is reportedly preparing to make her big screen debut after being offered the role of Dusty Springfield in a forthcoming biopic.
Grammy award-winning Adele, who has been keeping a low profile since the birth of her son, will follow Springfield's move to Memphis to work with producers at Atlantic Records to record her classic album, Dusty in Memphis.
"Adele is attached to a project, but it's in the early stages of development," a source told the Daily Star.
Nick Hurran has been signed up to direct the project, which has been in the making pipeline for years. David Stenn, who writes HBO drama series Boardwalk Empire, has been enlisted to write the script.
Springfield, whose hits include Son of a Preacher Man and the Look of Love was a chart-topping singer who also earned a Grammy along with a spot in the Rock and Roll Hall of Fame. She died in 1999 at the age of 59 following a battle with breast cancer.
Although Hollywood actresses Kristin Chenoweth and Nicole Kidman as well as Welsh singer Duffy were also rumoured to be in the running to play the 60s songstress, Adele's vocals and striking resemblance to Springfield made her the ideal candidate for the role.
But she may still need some convincing as her last acting job on US show Ugly Betty did not go very well.
She said: "I was such a mug on that show. I wasn't meant to say anything because you have to have an act­or's visa in America.
"I was meant to mime my song but I turned up and they gave me a script and I had to speak as part of the storyline.
"Because I was in America, I put on a fake English accent. Everyone I know was taking the p**s out of me."