It may be a while before Adele releases new music. The Someone Like You singer is reportedly struggling to write her fourth studio album as her life is in a happy place and she is not "depressed" enough, DJ Fatboy Slim reveals.
The 29-year-old released her critically-acclaimed third album, 25, in November 2015 and soared to number one in several countries while selling over 20 million copies worldwide. The 10-track record earned Adele the album of the year award at the Grammys and features the singles Hello, Send My Love (To Your New Lover) and Water Under The Bridge.
According to Fatboy Slim, real name Norman Cook, fans could be in for a long wait to hear fresh material from the pop star who is having trouble putting pen to paper.
The DJ told the Daily Star: "Adele told me how she's having difficulty writing her fourth LP. She said: 'I write all my best songs when I'm depressed, and I'm just really happy now.'"
Adele famously wrote the heartbreak ballad, Someone Like You, about an ex-boyfriend who was also the inspiration behind her 2011 album, 21. However, her third album 25 took a slightly different direction with heartfelt songs instead about her four-year-old son Angelo and retrospective numbers about her childhood.
Recording new music may be the last thing on Adele's mind at the moment after straining her vocal chords while on tour. The Rolling In The Deep hitmaker cancelled two shows at Wembley Stadium earlier in July on doctor's orders to rest her voice.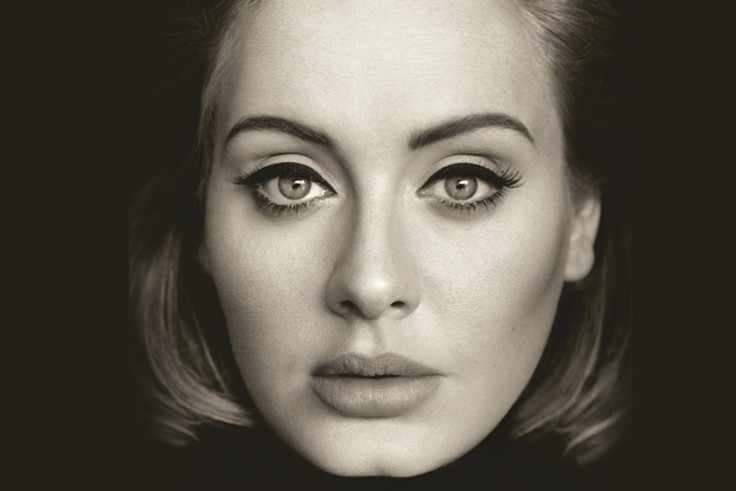 An eyewitness claims to have spotted Adele visiting a possible new school for Angelo and says the pop star was virtually mute and using makeshift sign language to communicate.
The insider told The Sun: "Adele wasn't making a sound, even if she was asked a direct question by people unaware of her vocal issues she wouldn't be tempted to answer. It was almost funny at times because she joked that it was her made-up sign ­language. It looked like it was really frustrating her and she stroked her throat a few times as if it was hurting her."
Listen to Adele's Someone Like You: