Charlize Theron could easily become the first female James Bond, according to her friend and co-star Chris Hemsworth.
Everyone from Idris Elba to Tom Hiddleston are reported to have been in talks for Daniel Craig's successor as the iconic British spy. But Hemsworth is putting his money on Oscar-winning actress Theron who would be the first woman to step into the lead role in the franchise's 50-year history.
Championing his Snow White And The Huntsman co-star, Hemsworth, 33, told W magazine: "Well I've made the comment that Charlize Theron should be the next Bond because she scares the hell out of me. She embodies every ounce of strength and nobility and dignity and integrity that that character should have. She's smart as hell. She's physically able."
The Thor actor continued: "I think she could beat the s**t out of me and most villains out there – not saying I'm a villain. You know I worked with her on Snow White and The Huntsman, watching her in those fight scenes doing it in those high heels and an eight-foot long gown was even more impressive so. And I just think, 'Why not, it's time'."
Hemsworth cheekily added: "I could be the Bond man. We could do a little duet of Bonds."
Theron, 41, is currently starring in action thriller Atomic Blonde as an undercover MI6 agent who is sent to Berlin during the Cold War to investigate the murder of a fellow agent. It is the perfect taster for playing 007 and Theron admits she can see a marriage of personalities between her alter-ego Lorraine and the famous spy.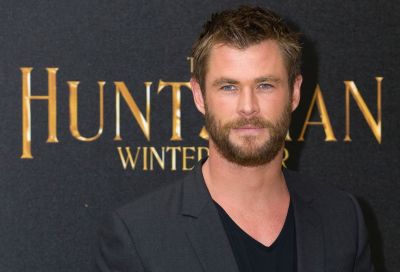 The South African actress told the publication: "Lorraine is a little bit James Bond [regarding the] alcohol. He drinks a lot of Dirty Martini's, shaken not stirred right? Or whatever the f**k they are. She has the rougher edges. James Bond is just so – I don't know, maybe they are just as messed up and I need to go research that. Maybe they should marry and have a baby. That would be an interesting baby."
If Theron is keen to don a tuxedo, she may have to wait her turn as Daniel Craig is reported to have signed on for one more outing as the British spy. According to The Mirror, producers have managed to persuade the 49-year-old to sign up for Bond 25 marking his fourth appearance as Bond while Adele has been tapped to sing the theme tune for a second time.
A source told the newspaper: "Craig and Adele together are the winning team, the ultimate choice, the money spinners. It's taken time but Daniel has come round and the strong consensus in the Bond offices is that Mr Craig is 007 again. As for Adele, she's more of an unknown quantity but loved being part of Bond, so the signs are positive."