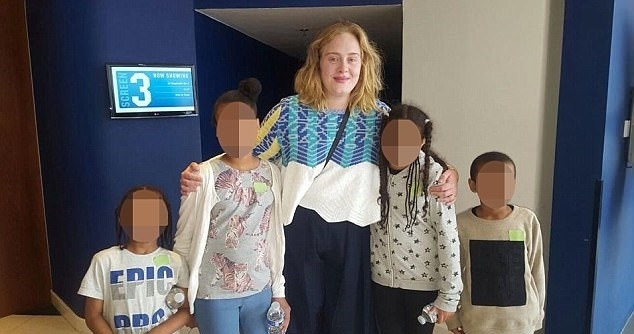 Adele surprised a group of children who survived the Grenfell Tower blaze with a private screening of a film.
The big-hearted star personally met the children who were invited to watch Despicable Me 3 at Whiteley's Cinema in London. The Hello singer was make-up free and beaming as she posed for photos with the excited children.
And as if meeting the multi-Grammy award winning singer wasn't enough, she even brought some real-life Minions along too.
A source told The Sun that the singer is committed to supporting the survivors of the tower block fire.
"Adele sees her work in the community as a full-time priority now her touring days are over for the foreseeable future. Being a local Londoner, she's made no secret about how personally affected she was by the Grenfell Tower blaze and wants to help in every way she can.
"While she's working hard behind the scenes to raise cash, she wanted to treat residents to a night of fun and help take their minds off what happened and organised a private viewing of the brand new Despicable Me 3 movie."
The families were 'overwhelmed' by Adele's generosity and took to Twitter to express their gratitude. "The amazing @adele taking our grand kids to the cinema. So much love & effort for the #Grenfell kids - thank you."
Adele had been deeply affected by the tragedy that left 80 people dead and hundreds homeless after a fridge fire broke out on the lower floors of the west London high rise on June 14.
She was seen visiting the scene of the inferno, less than 24 hours after it started and took time to personally offer comfort to those who were distressed or missing loved ones.
During her sold-out Wembley Stadium concert the same month she also urged thousands of fans to continue to donate to the victims.
The mother-of-one told the audience: "Usually I ask everyone to get their phone out and put their lights on. But before I do that I want you to donate. Did anyone are the video before I came on? I've been down to Grenfell tower."
She added: 'I'm going straight back Monday after my shows. A lot of the stories aren't mine to tell especially on a stage like this. Today is two weeks since it happened and they are being neglected now.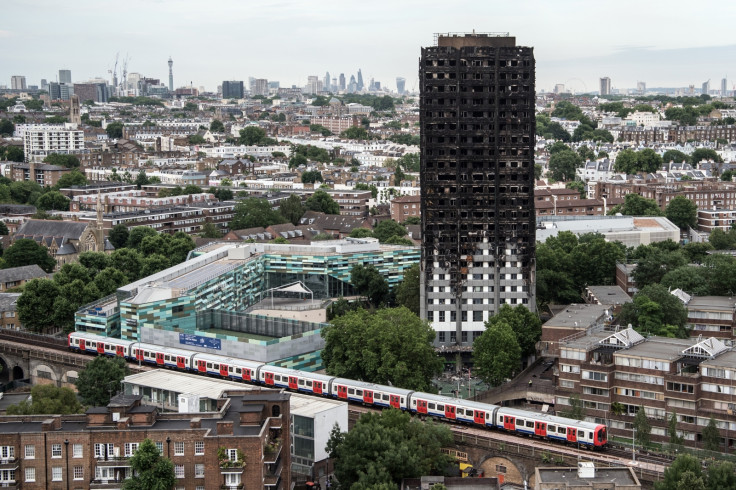 "I promise any money that we raise will get to them. I am not leaving them. I'm involved now. I'll be banging on for this for days, weeks, months and years. I want everyone to donate. I know a lot of people have paid a lot of money to be here.
"If you don't want to do it I want you to promise that you will talk about it and tell people because they are being forgotten. I didn't have a social conscience that long ago. You can grow one. I grew one. It comes with age.
"It's cheaper to donate than get s**t faced. I promise I will get the money directly in that tower."
The British pop star has been focusing on her charity work since damaged vocal cords forced her to cancel the remaining concerts on her world tour.