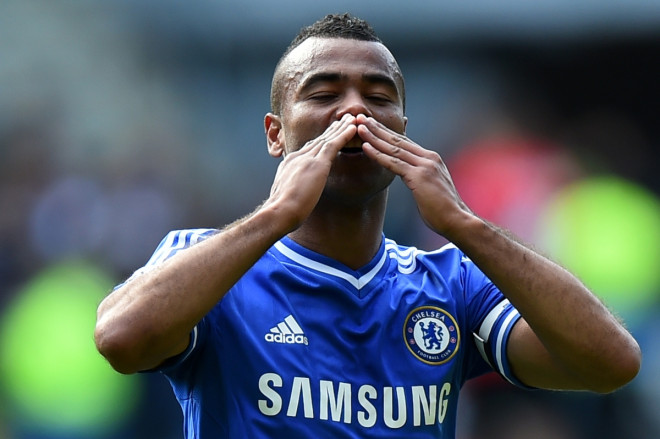 This week saw the departure from Chelsea's ranks of Ashley Cole. Cole has arguably been the best left back seen at the club and his eight years at Stamford Bridge will be fondly remembered.
As for Cole himself, whilst the tears after the Norwich City and Cardiff City games indicate that he is leaving Chelsea with a heavy heart, it appears to have been his decision to seek pastures new before he hangs up his boots after one last hurrah.
But who else will be parting ways with the club over the course of the summer? Given the number of players out on loan, those reaching the latter stages of their career and those who Mourinho simply doesn't rate, we can expect to see several others leave over the summer.
Starting at the back, third choice goalkeeper Henrique Hilario, now 39 years old, really should be moved on especially with the Under-21 Premier League winning goalkeeper Jamal Blackman waiting in the wings. I would expect 'Big Blacks' to be at least Chelsea's third choice next season, it being that he has been part of the first team squad this term.
Talking of old 'keepers, Chelsea's second choice Mark Schwarzer is three years older than Hilario, and he too must make way for younger options. To be fair to Schwarzer, when called upon this season, predominantly at the end of the Premier League and Champions' League campaigns, he performed admirably in Cech's absence due to injury. But surely it has to be "thanks for your contribution, and off you go!"
This seems more pertinent when considering the potentially thorny issue of bringing back Thibaut Courtois from his loan spell at Atletico Madrid. Many believe that Courtois is good enough to claim the number one spot from long standing 'keeper Petr Cech, leaving his future at the club in some doubt. I hope and expect to see Mourinho make Cech and Courtois battle each other for the right to be Chelsea's number one next season, meaning that Cech will hopefully be at the club for a good while yet.
The defence has been the most effective and stable element in the Chelsea side this season. In typical Mourinho style, he works from back to front and made sure that he has had a solid foundation from which to build his side. He has certainly achieved that this season with the regular back five being Cech, Branislav Ivanovic, JohnTerry, Gary Cahill and the outstanding Cesar Azpilicueta.
It is the back up to these players that beg one or two questions. Chelsea are rumoured to be looking for a left back which no doubt prompted Cole to leave. I am not convinced that they will waste time in a bidding war for the overpriced Luke Shaw, but may well look to Spain or Portugal for a replacement. That would be a shame as many believe that on-loan Patrick Van Aanholt or Ryan Bertrand would be able to fulfill the role of understudy to Azpilicueta. If Chelsea buy then either one or both of these youngsters could be moved on.
On loan Kurt Zouma is expected to join next season having remained on loan at his former club Saint Etienne during the season just gone. He has massive potential, and it being that he was bought in January, presumably on the say so of Mourinho, it should mean that he is in Jose's plans for next season. Tomas Kalas who is currently ahead of Zouma in the back-up central defenders pecking order will also hopefully be retained and given more opportunities after his superb debut against Liverpool. With these two in pole position it could mean that players such as the promising Kenneth Omeruo and Nathan Chalobah may be moved on, especially if the former's agent persists with the demand of a 100% pay raise for his player.
Of course the elephant in the room is where will David Luiz fit in? It appears that Mourinho doesn't trust him to play in the centre of defence and is not 100% convinced that he is the right man for defensive midfield either. Luiz has flirted with Barcelona, Paris Saint Germain and Pep Guardiola is reputed to be an admirer. He would command a decent fee in the region of £30m, so in the more prudent times of FFP, it may well be that Luiz could be sacrificed to provide finance for purchases in order to balance the books.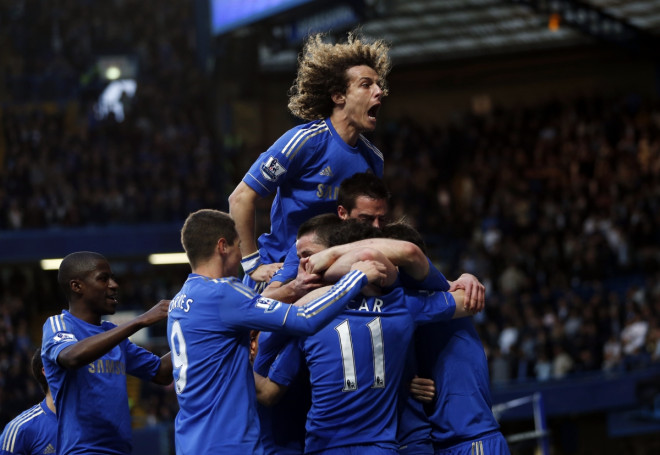 Personally, I think it would be a shame if Luiz were to leave. He has his faults, and whilst he lacks concentration and is error prone, his performances were outstanding at times this season. Also, I simply do not believe that a player who is one of the first on the team sheet for Brazil and has often captained them, cannot have a role at Chelsea. He is also a big character and there are not enough of those in modern football. I do think that it's 50:50 as to whether he will stay or go and at the end of the day it may well come down to whether he fancies a move to Barcelona, Bayern or PSG. If he decides to go then I hope that Chelsea extract maximum advantage in the deal by way of a part-exchange with a player we need as well as a handsome transfer fee.
Many would believe that John Mikel Obi has no future at Chelsea, although the player signed when Jose Mourinho was in his first spell at the club. Since the Special One's return however, Mikel has spent much of the season on the bench, and his role was further diminished by the arrival of the excellent Nemanja Matic. It may be that Mikel's perceived sluggishness on the ball could spell the end of his Chelsea career as Mourinho looks to inject some pace into the defensive midfield area.
Galatasaray and Inter Milan are rumoured to be interested in Mikel and he could well leave, especially if Mourinho brings in another defensive midfielder. I would prefer to see Mikel stay, even if it means he becomes a squad player. He is underrated and misunderstood by many Chelsea supporters but has great experience and there are few players better than Mikel at coming on and shutting a game down when necessary. But with Lampard set to stay, Marco Van Ginkel waiting in the wings and Ramires seemingly a Mourinho favourite this season, it could be adios Mikel.
In some respects Ramires should be more vulnerable. He looks a shadow of the player he was two years ago, has a woeful first touch, is inconsistent with his passing and careless when in possession. He also appears to be a square peg in a round hole, and after four years at the club it is still unclear what his best position is. Add to that his frequent indiscipline – something which arguably cost Chelsea the title this season – it would be no surprise to see him go.
Of course most supporters will presume that the bulk of the departures from Chelsea will be the strikers. Samuel Eto'o has already finished the first leg of his farewell world tour, and with a few parting shots at the 'fool' and 'puppet' aka Mourinho, has already gone. After nearly four years surely it is time to put Fernando Torres out of both his and the Chelsea supporters' misery. Whilst the stats show that he has made a contribution and scored goals in important games, it is equally clear that he will never again be the striker who put the fear of God into defences whilst at Liverpool.
If Chelsea wants to compete for Premier League and Champions' League titles, they not only need a striker capable of scoring 25 goals in a season, but one who can create and score their own chances as well as holding the ball up and bringing the creative midfielders in to play. Fernando Torres is not that striker. In spite of what Jose has said, let's hope that a deal with Inter Milan can be made, or even a return to Atletico Madrid. After all Torres endeared himself more to the Madristas than to his own supporters in the recent Champions League semi-final.
And that just leaves the enigma that is strawberry syrup connoisseur Demba Ba. Ba scored some important goals toward the end of the season, having been largely derided and ignored for most of it. But he never complained and endeared himself to the Chelsea support with his professional attitude and he did the business when it mattered. For all that though, he will surely be on his way out, hopefully to be replaced by Romelu Lukaku who, had Ba agreed to leave last August, would surely have been a better bet as Chelsea's third striker.
David 'Stamford Chidge' Chidgey presents the award winning Chelsea FanCast TV show and podcast which can be seen every Monday at 19.00 on Chelsea FanCast TV or You Tube or heard at mixlr.com/chelsea-fancast/ or downloaded from ITunes. Follow us on twitter @StamfordChidge and @ChelseaFanCast