They are an endangered species which are notoriously hard to breed, so the sight of 13 baby pandas born this year in China will undoubtedly make animal lovers happy.
The pocket size pandas, including six sets of twins, appeared at an event organised by China's Chengdu Research Base of Giant Panda Breeding and the United Nations Development Programme (UNDP).
A total of 15 panda cubs, including the 12 twins, were born there this year, a new record for the base in the central Sichuan Province, according to China's state run news agency, Xinhua.
Giant pandas have a very low fertility rate because they are sexually inactive and female pandas become pregnant only once a year and deliver at most three cubs.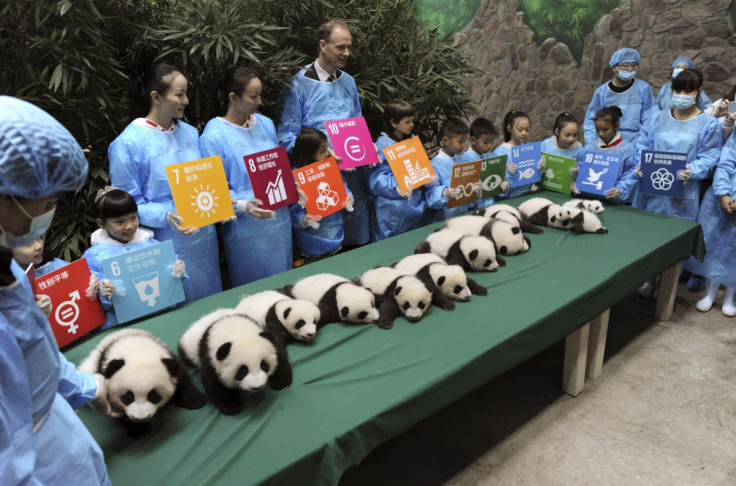 Two of the cubs were designated as image ambassadors for the UNDP by their deputy country director, Patrick Haverman, Xinhua reported.
A 2014 census by the World Wide Fund for Nature, which has a giant panda for its logo, found there were 1,864 giant pandas living in the wild.
However, they said this "represents a real success story, with numbers increasing from around 1,000 in the late 1970s".
In the last decade they added that panda numbers have risen by 17 per cent.