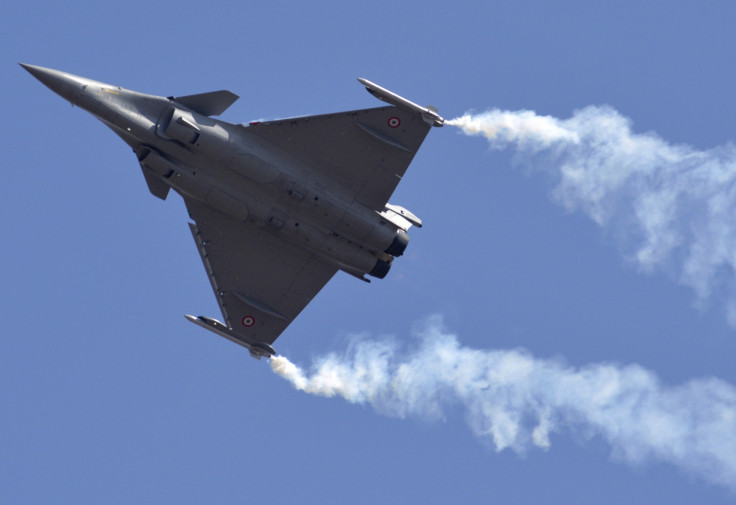 The biennial Aero India air show took off in the southern Indian city of Bangalore as Prime Minister Narendra Modi inaugurated the five-day event, saying the country will become a major global centre for defence.
Foreign defence company executives have arrived in troves for this year's Aero India show, which has been dubbed the biggest ever, eyeing lucrative defence deals with New Delhi.
Modi stressed the need to focus hard on India's defence preparedness and the modernisation of its military, adding that the country is aiming to forge strategic partnerships with foreign defence companies rather than remaining as arms buyers.
"We will build an industry that will have room for everyone - public sector, private sector and foreign firms," the prime minister said.
More than 300 companies from 33 countries are participating in the 10th edition of the event. There are 64 US companies among them, while as many as 58 French and 48 British establishments feature in the show.
Scores of Israeli and German defence firms are also taking part in Aero India 2015. Nine defence ministers from several nations, including Israel's Moshe Ya'alon, are attending the event.
The Aero Show 2015 assumed added significance after Modi announced a 'Make in India' campaign. The government is pitching for more investment in its manufacturing sector and is keenly looking at inviting overseas firms that can set up defence manufacturing units in the country.
The air show usually attracts aviation aficionados from around the world, who attend the event to experience interesting acrobatic aerial displays.
This year, teams from Sweden, the UK and Czech Republic are set to showcase their flying skills alongside their Indian counterparts.
With the cap of the foreign direct investment (FDI) raised from 26% to 49%, several companies are pushing to grab their piece of India's mouth-watering defence market while Indian firms are looking to create foreign partnerships.
"Rolls-Royce is helping to drive the indigenisation of the Indian defence industry through our strong in-country partnerships. We are also committed to delivering the government's 'Make in India' vision that aims to position India as a global manufacturing hub," said Steven Gillard, vice president of the defence business unit of Rolls-Royce.
India is expected to spend about $120bn (£78bn) on arms acquisition in the next 10 years.
Many deals are expected to be announced during the event, which provides the opportunity for the foreign delegates to have face-to-face talks with Indian officials.
The event is taking place at a time when a key deal worth about $5.2bn between India and France's Dassault to supply dozens of Rafale jets has stalled.