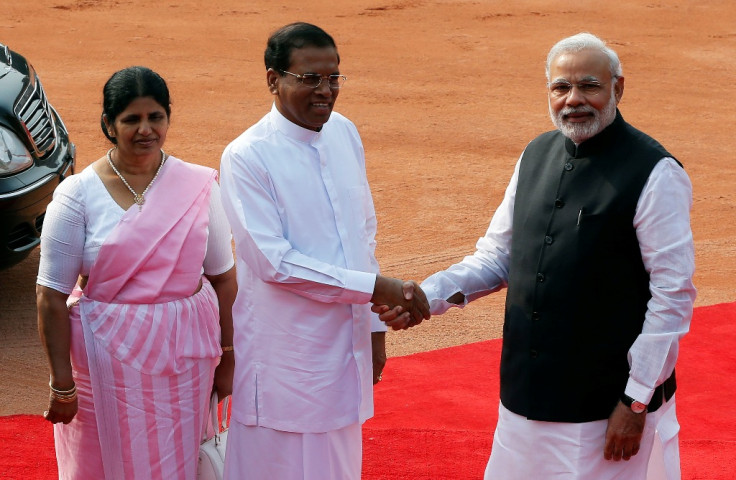 India has sealed a nuclear energy agreement with Sri Lanka, its first breakthrough with the new government of the island nation, where China has been building ports and highways in recent times.
India will help Sri Lanka build its nuclear energy infrastructure, including training of personnel, the Indian foreign ministry said on 16 February.
India could later sell small-scale nuclear reactors to Sri Lanka which wants to put up 600 MW of nuclear capacity by 2030, a Sri Lankan official and an Indian analyst told Reuters.
Indian Prime Minister Narendra Modi said the two countries have also agreed to expand defence cooperation, but did not provide details
Modi said in a statement: "The bilateral agreement on civil nuclear cooperation is yet another demonstration of our mutual trust."
The deal came as Sri Lankan President Maithripala Sirisena began a visit to India, his first overseas trip since winning elections in January.
China has built a seaport in southern Sri Lanka and has signed a deal to develop a $1.5bn (£975m, €1.3bn) port next to the commercial port in Colombo, fuelling fears that Beijing is seeking influence on the Indian Ocean island with which New Delhi has had historical ties.
Ties with India worsened after former Sri Lankan president Mahinda Rajapaksa's regime allowed Chinese submarines to dock in 2014.
Since assuming power early last year, Modi's diplomatic push has seen New Delhi offer to build ports and power stations across South Asia, attempts to trounce China's influence in the region.
India had grown increasingly suspicious of Rajapaksa's closer ties with China, which became a key supporter of the island's economy after its 26-year-civil war ended in 2009.