India: Modi idol removed from temple on his request, structure demolished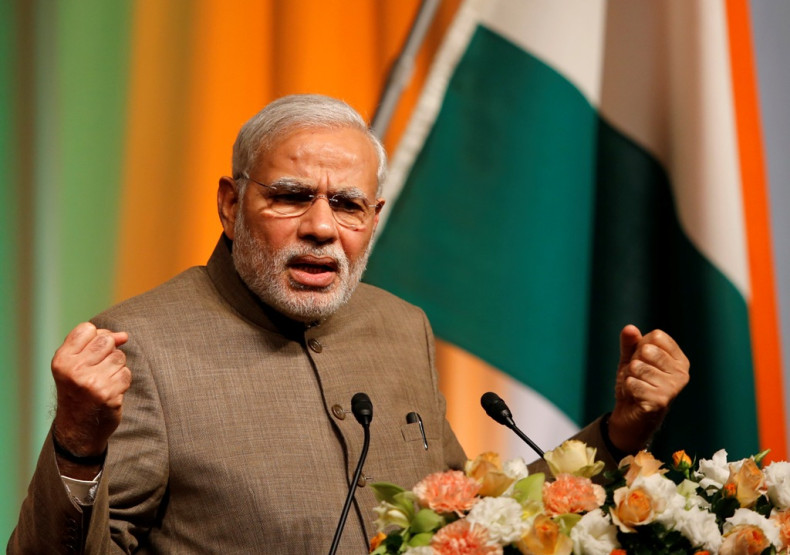 The Rajkot district administration in the Indian state of Gujarat has removed the idol of Narendra Modi from a temple after the Indian prime minister expressed his shock.
The idol was to be installed on Sunday in the Rajkot temple which was built in 2006 and adorned with Modi's photographs till now.
Calling on the country's traditions, the prime minister urged people against building temples in his name.
Modi tweeted: "Have seen the news about a temple being built in my name. I was appalled. This is shocking & against India's great tradition."
In a second tweet, he said: "Building such temples is not what our culture teaches us. Personally it made me very sad. Would urge those doing it not to do it."
Modi has received flak recently for being a narcissist after sporting a designer suit with his name woven all over it during US President Barack Obama's visit.
The temple on Kotharia Road in the city had cost around £7300 to build.
Initially, only the idol was removed but since then the entire structure has been pulled down by the group 'Om Yuva Group' which had planned it.
Ramesh Undhad, the leader of the group, expressed regret for hurting the sentiments of "our God (Modi)" and initially covered his bust kept in the sanctum before removing it from there.
The Kothariya gram panchayat had donated a 350 sq yard plot to the group about ten years back for the construction of a 'Bharat Mata' temple.
But, the group later decided to build a temple dedicated to Modi.
Modi is not the first politician with a temple built in his name.
In 2014, locals in the town of Karimnagar had constructed a temple and installed a bust of his arch rival, Sonia Gandhi of the Congress party, as a token of gratitude for creating Telangana state.
People also build temples for their favourite film stars who are elevated to deity levels and worshipped all across the country.