Prince Harry revealed the seriousness of his feelings for Meghan Markle with a public display of affection at the Invictus Games closing ceremony in Toronto, Canada, on Saturday night (30 September).
The 33-year-old British prince tested royal protocol by openly embracing his supportive Suits actress girlfriend, kissing and holding her as they watched the event unfold from a darkened VIP box.
But the dimmed lighting wasn't enough to hide Harry's love for his girlfriend of over one year, with the pair looking more than comfortable in each other's company.
Markle, 36, didn't show up alone for the closing ceremony, bringing along best friend Jessica Mulroney to join her in the stands.
Her closest male friend Markus Anderson – who reportedly introduced her to Harry in July 2016 – was also by her side, along with her lookalike mother Doria Ragland, a therapist and yoga instructor from Los Angeles.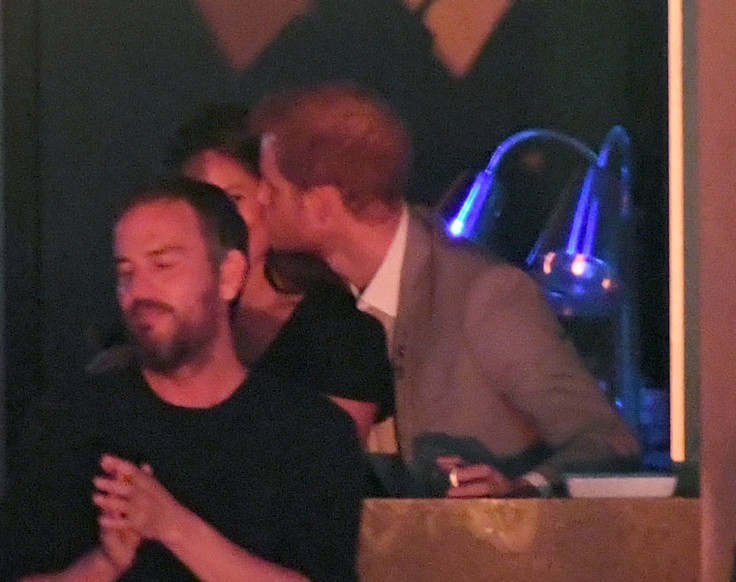 LA-born Markle, who now lives in Toronto for Suits filming commitments, oozed effortless glamour with her understated preened appearance and casual attire of a $68 (£51) pair of Everlane jeans teamed with a $178 Badgley Mischka jacket, black T-shirt and Jimmy Choo shoes. Her raven hair was styled meticulously in loose waves as she sported a glowy yet natural make-up look.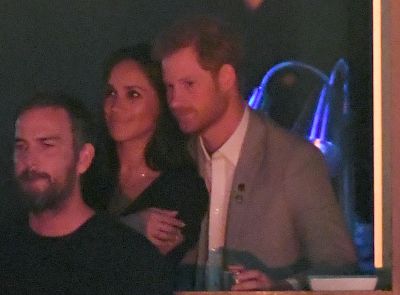 Her mother could be seen enjoying the music and dancing zealously as Bruce Springsteen played his hit Dancing In The Dark. He was followed by the equally impressive Bryan Adams who belted out some of his biggest hits including Summer of 69. Kelly Clarkson also performed at the event.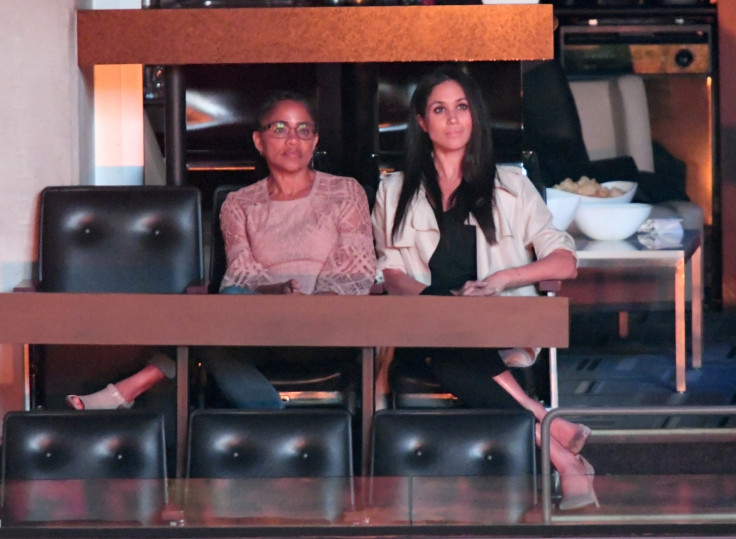 The fact that Ragland flew in from the US for the Invictus Games closing ceremony to support her daughter's boyfriend's event showed the seriousness of the modern royal romance, and supports the idea that the two families are already coming together.
Harry was seen giving his girlfriend a kiss before leaving the VIP box to deliver his closing speech.
The fifth-in-line to the throne began with thanking the people of Toronto for their incredible hospitality, and gave a special mention to British triple amputee Mark Ormrod for his spirit and bravery in competing for the Invictus Games.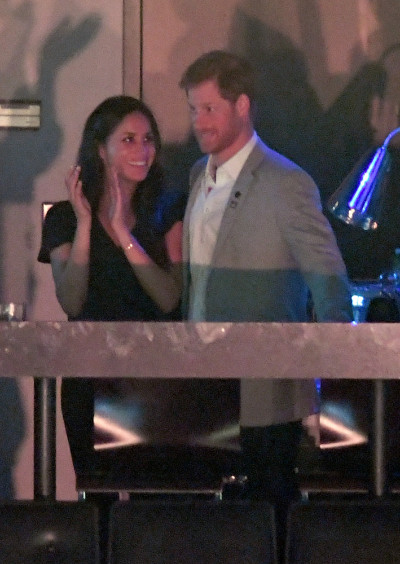 Addressing competitors at the third Invictus Games, Harry said: "Right now you're on a high. At the summit of a mountain many of you thought was too high to climb. You have done it.
"This is the moment, right here, right now, shoulder to shoulder, you are Invictus."
Sophie Trudeau, wife of Canadian president Justin, handed out participation medals to the competitors at the star-studded closing ceremony.
Canada has hosted over 500 participants at the third edition of the Invictus Games, the first was held in London in 2014.
In an interview with the host broadcaster, Harry said: "We have a social responsibility to continue this for a long as it's needed."