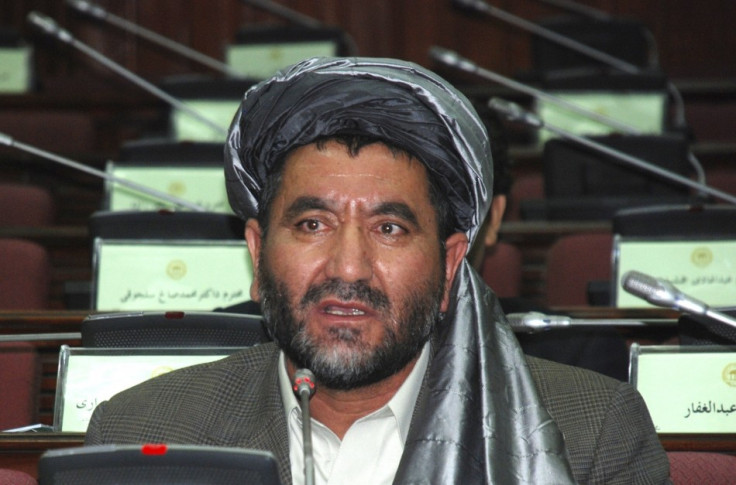 A suicide bomber at a wedding reception killed not less than 22 people, including a prominent member of parliament and a top intelligence official on Saturday, according to Afghan police officials.
Ahmad Khan Samangani, a top Afghan politician, was also among those killed while he was attending his daughter's wedding reception. The party was attended by top government officials.
The assailant entered the reception as a guest and hugged Samangani while detonating the bomb, according to eye witness accounts.
"Suddenly, the attacker, who was among the guests from Mazar-i-Sharif, got very close to Samangani. He detonated his suicide vest. It was a big explosion. There were bloody bodies all around the first floor. The explosion was so strong that even people on the third floor were wounded," a witness, Mohammed Nawab Sherzai, was quoted as saying by the Associated Press.
For a few moments, none of the survivors could figure out what was happening, as thick smoke spread across. According to reports, more than 40 people were injured in the attack which took place at Samangan in northern Afghanistan which is generally considered to be a peaceful region. The injured were shifted to hospitals.
Samangani, an ethnic Uzbek, was a former chief of the Mujahideen militia during Afghanistan's war against the Soviets in the 1980s. He became a member of parliament in 2011.
It is not clear who was responsible for the attack. The Afghan Taliban, one of the most active militant groups in the country, denied responsibility.
"We don't have a hand in this issue. Ahmad Khan (Samangani) was a former commander of the Mujahideen, he was notorious and many people could have had problems with him," Taliban spokesman Zabihullah Mujahid was quoted as saying by Reuters.