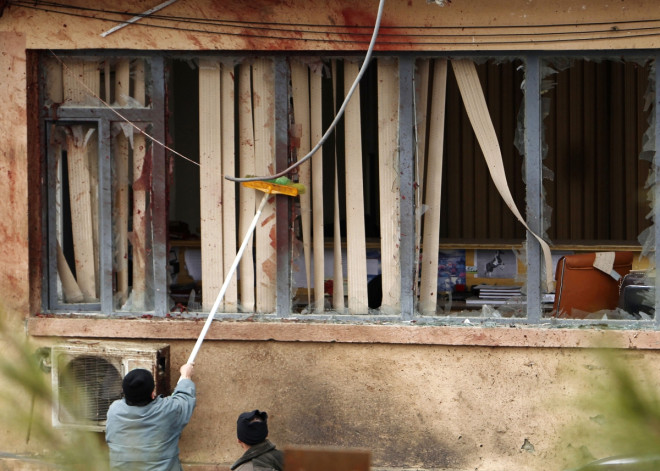 A suicide bomber riding a rickshaw blew himself up in a busy market place in northern Afghanistan, killing at least 15 people and injuring 28, according to officials.
The blast went off as people were buying fruits and vegetables, ripping apart unsuspecting shoppers including women and children.
"It was a local market day. Hundreds of local farmers and villagers bring their produce. All of those killed and injured are civilians," Mohammadullah Batash, provincial governor, told the BBC.
"I was busy buying bread when I heard a huge bang. I saw dead bodies and blood all around me," said Sayed Agha, a witness.
No group has claimed responsibility for the attack, though Taliban and al-Qaida offshoots are known to be active in the region.
Batash told Reuters that the target of the bombing was still unclear, however, there is a possibility that the attack could be related to the presidential elections in April.
Just last week, two suicide bombers had attacked a national intelligence agency base in Kandahar in southern Afghanistan, a former Taliban stronghold.
A day after that, a suicide bomber tried to attack the Indian consulate in Kandahar, but was gunned down. The explosives were later diffused by a bomb disposal team.
"A man wearing an explosives-laden jacket tried to approach the consulate gateway. The Afghan National Police identified the terrorist and fired at him after he ignored the police warning," provincial police spokesman Zia Durrani told Xinhua.
Last month, a suicide car bomber killed eight people and injured 41 at a hotel complex in Tirin Kot, in southern Afghanistan.