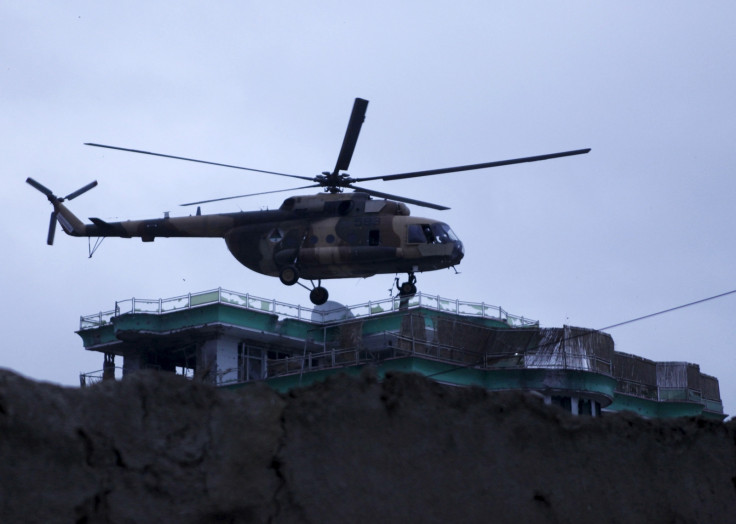 The Afghan Taliban has claimed shooting down an army helicopter in the northern Baghlan province killing all the eight crew members aboard. The Mi-17 aircraft was providing logistical support to a base in the provincial capital of Pul-e-Khumiri when it was brought down.
Local officials have told Afghanistan's Khaama press that the military helicopter was shot down by extremists in the area, which is a known militant haven in the province. The Afghan forces have, however, contested the claims.
A spokesperson for the Afghan defence ministry said the helicopter crashed due to a technical problem. Baghlan province has been witnessing increasing attacks by the Taliban Islamists in recent weeks.
The security forces and Taliban insurgents are currently locked in intense fighting in the province. The Afghan Taliban has also opened several battlefronts including Kunduz in order to expand their control.