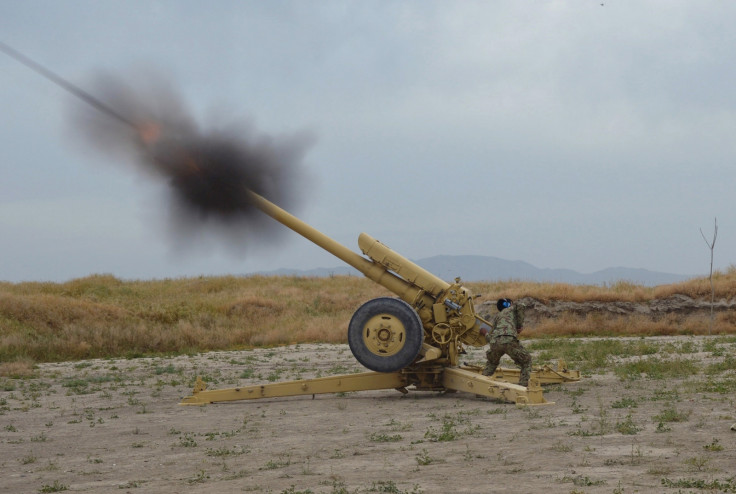 Taliban militants have launched a major attack on Kunduz city in northern Afghanistan. Almost a year after briefly taking over the city, the jihadists are reported to have mounted attacks from all sides.
Reuters reported that the coordinated attack began when the terrorists engaged in intense fighting with government forces in the early hours of Monday (around 7.30pm GMT on Sunday, 2 October).
According to Sheer Ali Kamal, a Kunduz police official, fighting was raging in and around the city. "We are putting all our efforts together to push them back," he said.
An AFP correspondent also confirmed the fighting. Reports said two Afghan army helicopters were seen flying over the city, and gunfire was heard on the deserted streets as shops and business establishments remained shut.
The attack in Kunduz has come a year after the terror group overran the city. It became the only major urban centre the Taliban took control of since launching their insurgency in 2001. Taliban held the city for two days in September 2015 and eventually announced withdrawal in October last year.
Although under the government's command, the city has reportedly been shaky since 2015, with repeated bouts of heavy clashes as the militants sought to repeat their success.
Government forces are reported to be in control of not more than two-thirds of Afghanistan as the militants are said to be stepping up their offensive.
"A massive operation started on Kunduz capital from four directions early this morning," a Taliban spokesman said on Twitter. He added the terrorists have captured several checkpoints in the city and killed a number of soldiers; his claim could not be verified.
A Reuters journalist saw at least five Taliban fighters armed with AK-47 rifles, machine guns and rocket-propelled grenades in Kunduz.
The attack has come a day before Afghanistan's international partners are due to meet for a two-day conference in Brussels on Tuesday (4 October). The meeting is aimed at providing billions of dollars of aid for the Afghan government over the next four years.