Afghanistan: Exhausted British bomb disposal experts died due to equipment shortages, army report reveals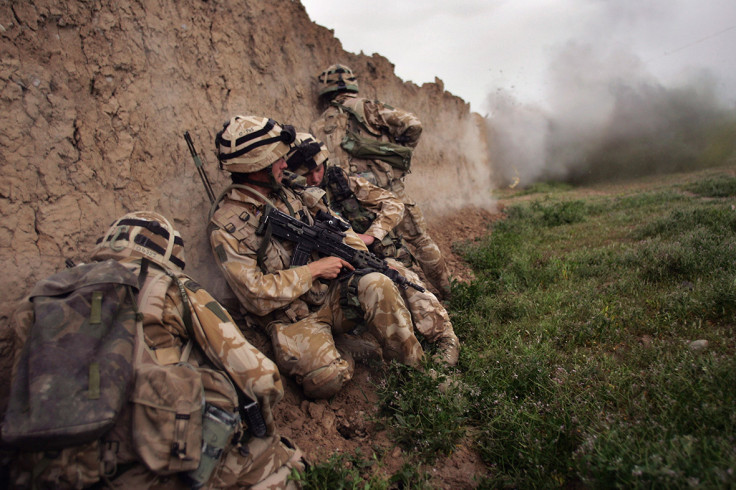 Exhausted British bomb disposal experts died on the frontline in Afghanistan due to a shortage of specialist military equipment, a secret army report has revealed. A lack of armoured vehicles meant the crews were unable to transport the best remote-control bomb disposal robots to Helmand Province, leading to them having to carry out highly dangerous "hands-on" work themselves.
The troubling verdict emerged in a highly critical internal review of the British Army's tactics in Afghanistan during its 13-year presence in the country. Extracts from the review were published in the Sunday Times.
The report reveals that soldiers forced to carry heavy equipment in the summer heat were "physically degraded" by the time they reached the site of Taliban-laid explosives. Fatigue was considered a major factor in why 22 bomb disposal experts died in Afghanistan between 2008-2013 – which the report said was "the worst loss of IEDD [improvised explosive device disposal] operators and Royal Engineer search team members since the early 1970s in Northern Ireland."
The report revealed that, had they been available, the remote-control bomb disposal robots could have been used to make the explosives safe, rather than deploying exhausted soldiers. It also pointed out that soldiers initially missed the fact that the Taliban changed their bomb-making tactics in the middle of the conflict – leading to a number of deaths as experts played catch-up.
"Experience has shown that some devices could have been dealt with without going near them," the review reportedly states. "Had a more reliable remote means been available, then the personal risk to these critical operators may have been reduced," it adds.
The news comes as a suicide bomber killed 13 people in the city of Jalalabad. The blast occurred at the home of a tribal elder, where people had gathered to celebrate the release of the man's son for the Taliban's captivity, according to Reuters.
Both the tribal elder and his son were killed in the attack and 14 people were injured. Taliban spokesman Zabihullah Mujahid denied responsibility in a message posted on his Twitter page.
© Copyright IBTimes 2023. All rights reserved.