Bowe Bergdahl: Taliban Commander Promises More Kidnappings after Swap Deal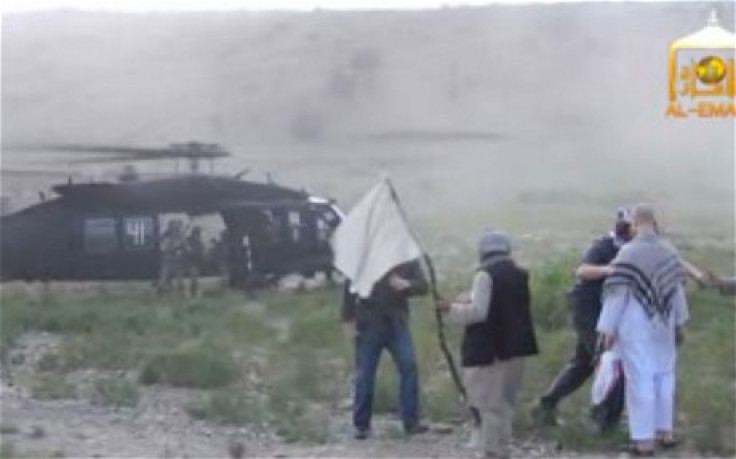 A Taliban commander has said that the swap deal which saw US sergeant Bowe Bergdahl switched for five senior Taliban chiefs held at Guantanamo Bay has made the kidnap of high-value American targets more appealing.
"It's better to kidnap one person like Bergdahl than kidnapping hundreds of useless people," the commander told TIME, speaking on condition of anonymity.
"It has encouraged our people. Now everybody will work hard to capture such an important bird."
The Taliban's supreme leader Mullah Omar lauded their release as a "big victory" for the group.
US president Barack Obama continued to defend the decision to rescue Bergdahl in exchange for the Taliban leaders in his joint press conference with British prime minister David Cameron.
"We have a prisoner of war whose health had deteriorated. We saw an opportunity and we seized it. I make no apologies for that," he said.
The move has drawn criticism for emboldening those who see value in kidnapping American targets.
Republican senator Ted Cruz, on ABC's This Week programme, asked: "What does this tell terrorists?
"That if you capture a US soldier, you can trade that soldier for five terrorist prisoners."
The US army is allegedly preparing a full high-level inquiry into the released Taliban hostage's disappearance and his personal conduct.
The military is to investigate the circumstances which resulted in the deaths of six soldiers -- all colleagues of Bergdahl's -- who died during the search for the missing sergeant.
The chairman of the US Joint Chiefs of Staff, general Martin Dempsey, has said that the US army will not ignore any potential misconduct by Bergdahl.
"The questions about this particular soldier's conduct are separate from our effort to recover ANY US service member in enemy captivity," Dempsey wrote on his Facebook page.
"Our Army's leaders will not look away from misconduct if it occurred. In the meantime, we will continue to care for him and his family."
The sergeant went missing in unknown circumstances in June 2009 and some US officials have claimed that he was captured after walking away from his unit.
© Copyright IBTimes 2023. All rights reserved.