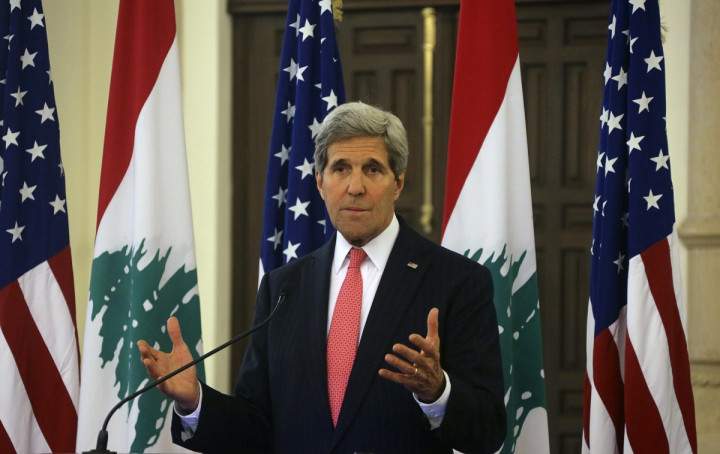 US Secretary of State John Kerry has warned the five Taliban leaders released in a swap deal for sergeant Bowe Bergdahl that America will kill them if they threaten the security of America again.
He warned them that the Obama administation will use every tool at its disposal to ensure the security of the American people, hinting that the former Guantanomo Bay inmates would remain in US cross-hairs.
"I'm not telling you that they don't have the ability to go back to get involved, but they have the ability to get killed doing that, and I don't think that anybody should doubt the capability of the USA to protect Americans," Kerry said yesterday.
"We will do whatever is necessary to protect the USA. So these guys pick a fight with us in future, or now, or at anytime, at enormous risk."
Kerry's comments imply that, if the leaders rejoin the battlefield in Afghanistan after their release from Qatar, they could be killed by drone strikes.
"We have proven what we are capable of doing with the core al-Qaida in west Pakistan, Afghanistan," he continued.
Republicans have continued to criticise the deal which has seen one US captive swapped for five high-level terrorists, increasing the bounty on the head of US hostage targets.
Senator John McCain agreed that the US had to attempt to bring back American captives but that he "wouldn't have released these guys" because of their history as some of the most dangerous terrorists in the world.
Allegations of desertion have been levelled against Bergdahl by former unit comrades who claim that the sergeant left his post voluntarily while on guard duty.
In light of the furore around Bergdahl's return, a hometown celebration to mark his release was cancelled while the FBI has revealed that his family has received threats.
He remains in a military hospital in Germany where he has told US officials that he was tortured, beaten and held in solitary confinement during his kidnap.