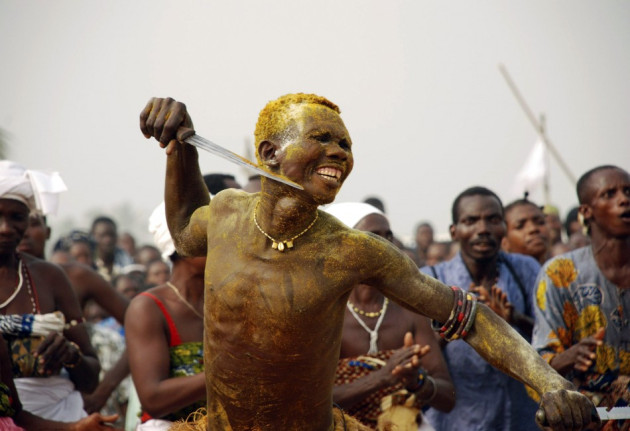 Human organs and skulls have been looted from bodies in a Benin cemetery to be used in voodoo rituals, according to local police.
Tomb raiders in the small West African country desecrated more than 100 graves at a cemetery in Dangbo, a village 10km (6 miles) north of Benin's capital, Porto Novo.
Police started an investigation into the local extreme voodoo world amid claims that chopped-up body parts were going to be sold on the black market to voodoo practitioners.
The desecration of graves is for sacrifice rituals or for bewitching, Joseph Afaton, director of the cemetery, said.
Police were called by a mason working at the cemetery who said he saw several masked men digging up graves.
A restive crowd, desperate for reassurance, gathered in front of the cemetery when police arrived. Relatives of the deceased were mortified because of a voodoo belief that mutilated corpses are reincarnated in the same form, the BBC reported.
Voodoo is an official religion in Benin and is practised by 40 percent of its 10 million population.
A high priest told the BBC, however, that descerating corpses was not accepted by mainstream voodoo