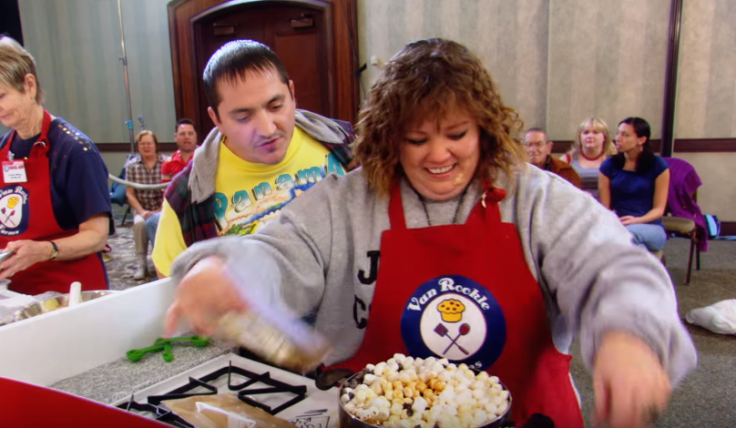 Melissa McCarthy's popularity has been on an upward trajectory following her hit Sean Spicer impressions on Saturday Night Live. But now that the former White House secretary is no longer making big news, she might have to find another act to keep her in the headlines.
In the interim period, the actress is getting a second chance at a project that has been sitting on the shelf for the past 10 years. Cook Off! is an ensemble comedy featuring the Bridesmaids star which first premiered at the US Comedy Arts Festival in 2007 but immediately slipped away into the void.
Now, Lionsgate Premiere has resuscitated (and re-edited) the film for a second chance at the big screen with a limited theatrical release on 17 November.
Cook Off! follows a group of contestants from various walks of life who come together to take part in the Van Rookle Farms million-dollar cooking contest. "The filmmakers follow them as the foodie media and celebrity judges descend on a hotel convention area to see which contestants rise, which ones fall, who will reveal their true nature, and who will find love with the contest's costumed Muffin Man mascot," the description on Youtube states.
Done in the style of a mockumentary, the script was written by McCarthy and her Bridesmaids co-star Wendi McLendon-Covey. The cast includes Cathryn Michon (who directed the film with Guy Shalem), Gary Anthony Williams, Niecy Nash, Diedrich Bader, Louie Anderson, Stephen Root and Ben Falcone.
Check out the trailer for Cook Off! below: