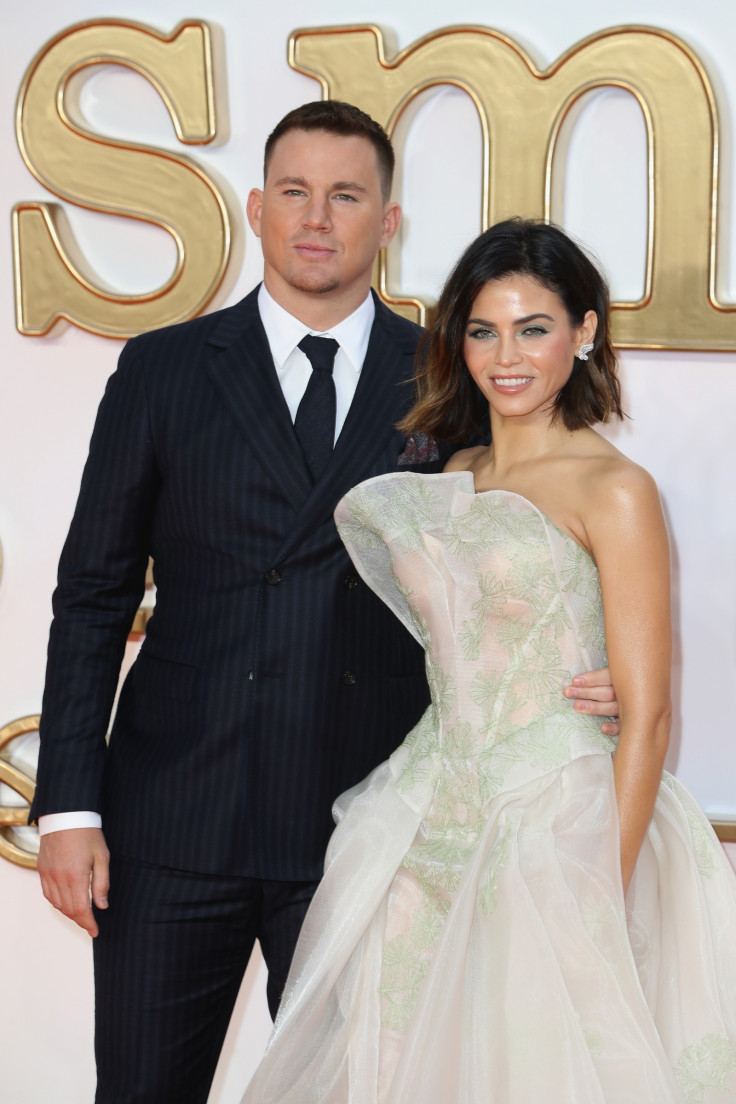 As a dancer, we know that Jenna Dewan Tatum has to keep her body in perfect condition at all times. We also know that it takes a lot of hard work, pain and sweat but that does not stop us from getting green around the ears looking at her photos of Instagram.
The 36-year-old actress once again managed to make us go slack-jawed with a stunning set of photos from her hotel room in London. Dewan was in town with her husband Channing Tatum for the premiere of Kingsman: The Golden Circle and took time out to pose in a revealing mesh and lace body suit.
In one photo, the Step Up actress showed off her toned legs while sitting in the balcony with a cup of coffee. "How I imagine Posh Spice does tea time," she captioned the image while attempting Victoria Beckham's signature pout.
In a second photo that had fans going ga-ga, Dewan turned her back to the camera, flaunting her beautifully-toned bum. "Cheeky balcony series," she wrote alongside.
"We can feel the photographer's love for his model.. stunning picture," one person commented while another compared her to a "work of art".
At the movie premiere on 18 September, Tatum revealed that he is so proud of his wife's "great booty" that he was the one responsible for the Instagram photo.
"That was me being proud of doing 800,000 squats," Dewan added to ET Online.
Tatum and Dewan made quite the couple on the red carpet at Odeon Leicester Square, with the actor wearing a double-breasted suit while his wife looked ethereal in a see-through Zac Posen gown.