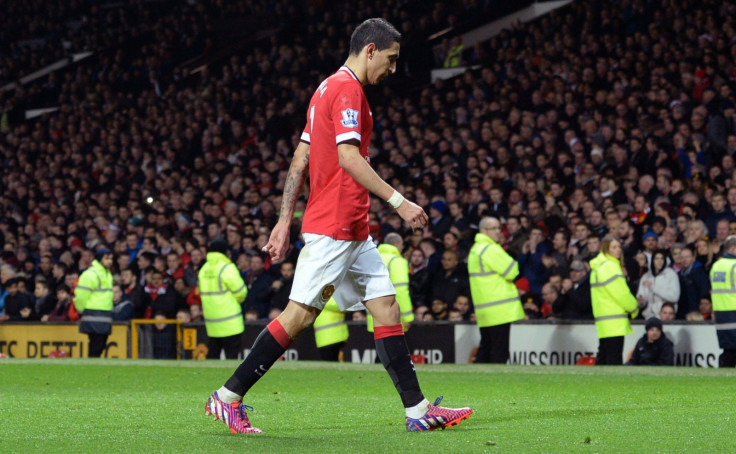 Modern football's evolution and the introduction of tycoons and sheikhs has established two distinct groups in European leagues. One of them is composed of clubs which look for both economic and competitive benefits when signing players; the other of teams whose only aim is to lift trophies.
Barcelona and Real Madrid are among the second group. Their master plans rely on a vast financial apparatus, and they don't need to make out-of-this-world efforts to balance their books or make ends meet. They do not look at players as financial shares. They do not want players who are far from their pinnacle of their careers. There is no place for mid-term or long-term thinking. They just want to win. Right here, right now.
This same description can be applied to almost all the Premier League clubs - obviously, only five or six have Barça or Madrid's purchasing power, but all are at the top, or near the top, of football's food chain.
Yet the majority of Spanish clubs fall into the other basket. They are the investors, the speculators, the ones who have to forage at a lower level. They have to deal with cash problems, they do not have the backup of a millionaire and they need to find extraordinary incomes - mainly coming from sales.
Necessity is the mother of invention, so instead of entering the feeding frenzy at the top of the market, they scour the lesser leagues, combing every nook and cranny in search of a rough diamond capable of delivering immediate return, progression and, finally, a profitable sale to a bigger club.
The two sides of the coin are symbiotic. The wealth of the bigger clubs has become an essential element of the smaller clubs' survival, allowing them to stand up to their richer rivals. But on the other hand, if they fail in the search for these unknown talents or they overspend their money, they obviously find themselves on the road to perdition.
Unai Emery, Sevilla's manager, explained all these concepts very neatly in a recent interview. He said: "During the last few years, we have been looking for players able to increase their value while playing with us, and then, our aim is to sell them at the higher amount of money so we can use these resources to reinvest," he said.
"We can not look for players at their pinnacle of their careers because those players will not sign for Sevilla. They sign for giants such as Barcelona or Real Madrid or the Premier League".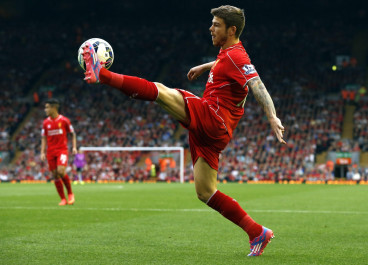 Monchi, Sevilla's sporting director, has built his reputation on these deals. He bought Dani Alves, Adriano, Luis Fabiano, Seydou Keita, Geoffrey Kondogbia, Ivan Rakitic, Christian Poulsen and, recently, Aleix Vidal for a total of €20m, and sold them for €140m. Monchi has also made the most of his youth academy - he sold Sergio Ramos, Jesús Navas, Diego Capel and Alberto Moreno for almost €70m. All of them progressed while Sevilla lifted European trophies.
Sevilla aren't alone in making a killing out of the bigger clubs. Just look at Athletic Bilbao, who have made a fortune on academy products such as Javi Martinez and Ander Herrera. Or Atletico Madrid, who bought Diego Costa for €7m and sold him for €35m. Even Atletico's city rivals, Real, are capable of donning the sackcloth of the selling club and fleecing one of their superpowers, as they proved when flogging Angel di Maria to Manchester United for a grossly inflated fee last summer.
United were charged a combined €115m for Herrera and Di Maria last summer, which amounts to little more than white-collar theft. Little wonder that Real Sociedad's president, Jokin Aperribay, said last week that "our dream, and every Spanish club's dream, is to sell a player to a Premier League team".

'Signings will also shape Benitez's short-term future, and that was precisely his Achilles heel during his tenure at Anfield. For every Torres or Alonso, there was a Ryan Babel, a Mark Gonzalez or an Andrij Voronin. The white heat, and white handkerchiefs, of the Bernabeu give new signings little or no time to settle, so Benitez has to find players capable of matching expectations from day one.'
Read Oier's view on Rafa Benitez here (pic: Getty)
Aperribay's sporting director, Lorenzo Juarros, has not always got it right in the transfer market. In fact he failed when signing a number expensive players, such as Alfred Finnbogason and McDonald Mariga. David Moyes's boss has also promoted 15 players for the youth team and just one has made his debut in La Liga.
Last week, during a press conference, he remarked with pride that "while Porto payed €8m for Danilo (now sold to Real Madrid for €30m) we signed Alexander Callens for free -a player from Peru who has not even made his debut in Primera." This provides a revealing insight into Juarros's character, and he would love to 'do a Monchi' and reel in a big Premier League fish this summer. With players like Inigo Martinez and Carlos Vela in his shop window, don't bet on him doing it.
This summer the Premier League's giants will return to Spain with bulging coffers, burnished by a huge new television deal. Manchester United have signed record sponsorship deals with Adidas and Chevrolet; Arsenal have paid off their stadium and are ready to invest the proceeds from the world's most expensive season tickets; Chelsea and Manchester City will be as wealthy as ever.
But Spain's plucky market traders will be waiting for them, ready to reap the rewards of English naivety again.
Oier Fano Dadebat is a Spanish journalist who divides his time between San Sebastian and London. You can find out more about him on Twitter @oierfano.