The remnants of tornadoes and storms that killed at least three people and destroyed homes across the US Midwest rolled across the Southeast on Wednesday (1 March) sweeping the region with hail and high winds.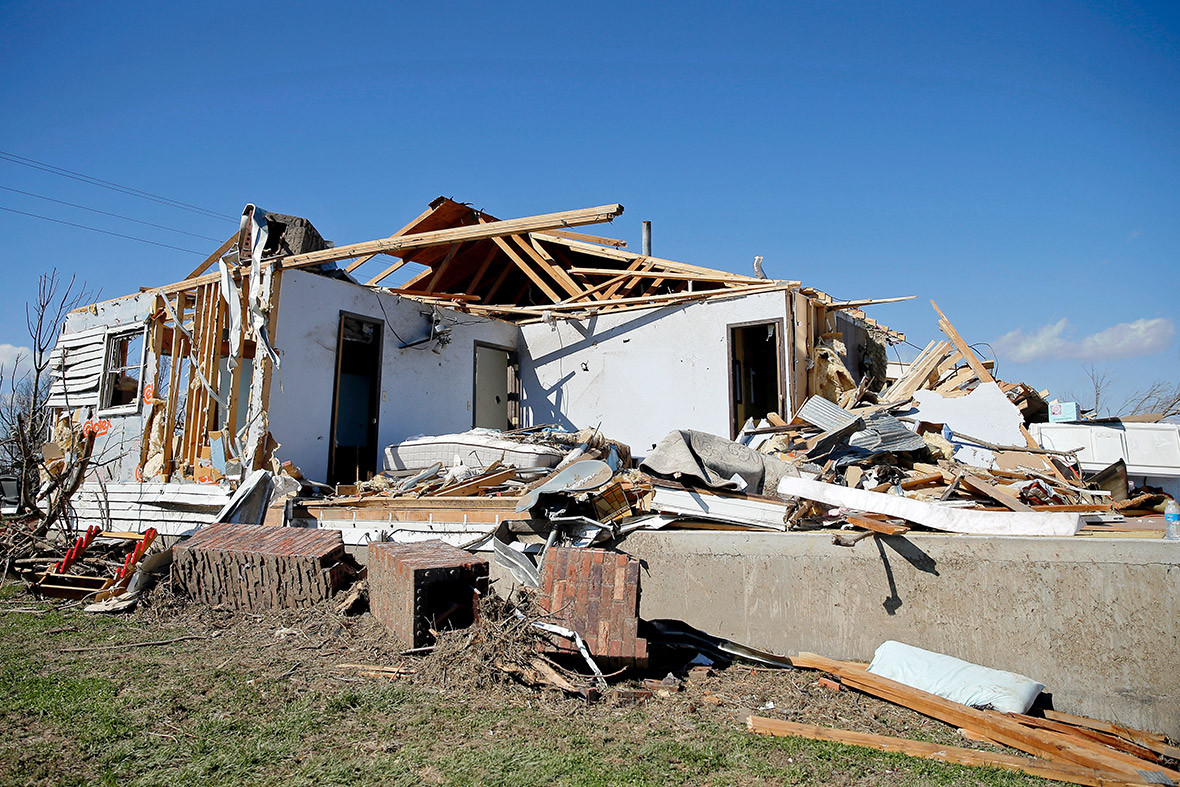 Nearly 110 homes in Perryville, Missouri ,were damaged or destroyed, as the twister battered the city, blowing several vehicles off of Interstate 55 near Perryville, 65 miles southeast of St Louis. A 24-year-old man was killed near Perryville on Tuesday night (28 February) when his vehicle was blown off a highway by high winds, while 12 people suffered minor injuries in other incidents, according to Perryville Fire Chief Jeremy Triller.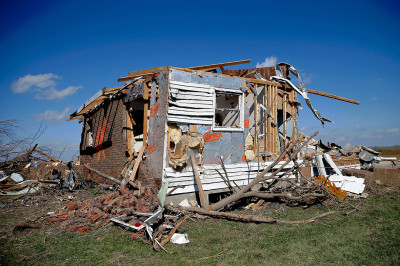 Meteorologist Rick Shanklin of the National Weather Service said the Missouri twister was a "strong tornado", but the actual wind speed has not been estimated. Officials believe it was on the ground for 13 to 15 miles, crossing the Mississippi River into Illinois. The National Weather Service Storm Prediction Center meteorologist Patrick Marsh said crews are still determining how many twisters touched down across the central US. Marsh said a strong storm system moved from the Mountain West and collided with warm and humid air in the Midwest, which has enjoyed an unusually warm winter and where temperatures on Tuesday were well into the seventies in many places.
"That's why we saw storms more representative of late March and April," Marsh said. "The atmosphere doesn't care what the calendar says."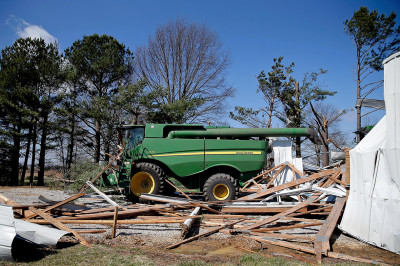 As the storms rolled east, communities were faced with the sheer damage the twister had caused. Photographs show Perryville residents sifting through the remains of their homes and businesses. The National Weather Service reported that tornado spotters reported at least 23 twisters in Illinois, Missouri, Iowa, Tennessee and Indiana on Tuesday evening (28 February).