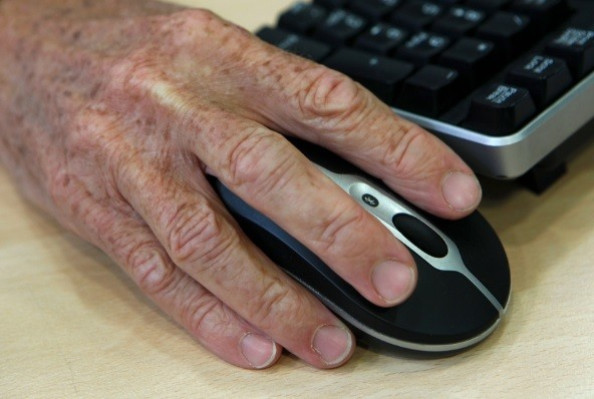 In recent times, with the change in the default retirement age and the near-total abolition of final salary pension schemes, we've heard lots about the need for people to prepare better financially for retirement.
With the arrival of the auto enrolment scheme, employers are being asked to look ahead and to ensure they make provision for their employees' financial welfare upon retirement. So it seems that we're starting to make progress in preparing ourselves for later life, at least financially.
What is less spoken about is how well people are prepared for later life in terms of their physical and mental wellbeing, what I refer to as being 'fit to age'.
The Statistics
The problem is not that we have a growing, older population but rather that this population is not taking the steps necessary now to prepare themselves for getting older.
What is interesting is that as we grow older, associated health issues are reported to be a combination of the effects of genetics (25%) and lifestyle and environment (75%). So this implies that if we manage our lifestyles appropriately, there is in theory no reason that for most of us we can't be as productive and energetic in our 70s and 80s as we are when we are younger. That should clearly be our goal.
We now know that from a financial perspective, many of us will need to work into later age, yet few people are making the physical and mental preparations needed for this longer working life. The statistics are worrying. A Health Survey of England 2011 showed that almost 50% of 55-64 year olds have high blood pressure and Government figures produced last month reveal that 61.3% of adults are overweight or obese.
For a country that wants to works its way out of the current economic challenges, both Government and employers need to be aware of the repercussions of a workforce not fit to age. Increasingly, employers are working with people in their early 50s who may possibly have another 20 years of work or more ahead of them.
Figures released last year by the Office for National Statistics show that 12.5% of women workers and just over 10% of working men did not 'leave the labour market' until they were between the age of 70 and 75. By 2051, it is expected that 24% of the workforce will be aged 65 and above.
Counting the Costs
That means that older people have an increasing presence in businesses up and down the country, yet many of them are struggling in the workforce due to ill health. In fact, long term sickness absence is costing the UK private sector £3.1bn a year.
Mental health, now a more open topic in people's personal lives, remains taboo in the workplace, with many employees too scared to talk about mental health issues for fear of discrimination.
According to the mental health charity, Mind, the total cost of mental health conditions to the UK economy is around £105bn a year. Mind also estimates that employees with a mental health condition, who remain in work without the support they need, cost UK businesses around £15bn a year.
The rapidly changing age demographic of the workforce, faced with a plethora of physical and mental health issues, presents challenges but also interesting opportunities for employers.
An employee may spend 50 years with an employer and they could leave 'full time' work at 70 but could continue work on a part time basis for another 20 years, maintaining much needed experience and knowledge within organisations, a flexible and reliable resource that can also play an important mentoring role to less experienced colleagues.
The Challenges
The challenge for employers is to understand to what extent they need to become involved in the health and wellbeing of their employees.
With the continuing pressures on the NHS both financially and as a result of a growing population with increasingly complex health needs, my view is that employers do need to play a more active role in this area.
They really do not have any option if they want to harness the benefits of the ageing demographic yet avoid the material commercial exposures.
The business case is clear.
Investing in health of employees can bring multiple benefits, such as improved attendance and productivity, better performance, losing less people through early ill-health retirement, and reduced insurance related costs. The intangible benefits are equally as important - a more engaged employee population and a clear demonstration of social responsibility, supporting shareholder value.
What this means is that employee health has to move up the corporate agenda. It has to be taken seriously and not paid lip service to.
Forward thinking companies are now adopting clear and well thought through strategies in this field often based on solid data analytics. They are measuring outcomes and the cost effectiveness of their interventions, just as they do any other key business activity. They are adopting a more proactive approach to managing health and embracing the latest technologies.
Their breadth of solution stretches from the latest preventive programmes to more active intervention in helping to resolve issues. This is not an intrusion; it is a genuine win/win for both the employer and employee.
Businesses face many challenges and our increasingly not fit to age workforce has got to be top of the list of priorities. Through Government and employers, we've started to prepare our finances for later in life.
Shouldn't we now all start thinking about, and acting on, better health?
Chris Jessop is the managing director of the health services division at AXA PPP healthcare